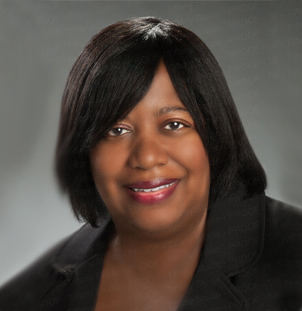 Candace R. Duff, Esq.

Florida
Arbitrator & Mediator
Candace R. Duff, is a mediator and arbitrator of commercial, construction, civil and appellate disputes including but not limited to construction claims, insurance claims, commercial disputes, qui tam disputes, civil rights claims, labor and employment claims, bankruptcy claims, ADA violations, landlord/tenant issues, condominium claims, foreclosure, and other real estate matters, tort claims, personal injury claims and products liability disputes. She is also an attorney licensed to practice law in the state of Florida.
Formerly a partner in the Miami office of Greenberg Traurig, P.A., Ms. Duff has more than 20 years of experience representing clients as a civil trial and construction law attorney. In that capacity, she participated in more than 50 mediations and arbitrations. She is also board certified by the Florida Bar in construction law and a WIND Insurance Network certified insurance umpire.
Ms. Duff is a mediator and arbitrator on the American Arbitration Association's Commercial and Construction rosters of neutrals, a member of the CPR Center for Dispute Resolution's roster of neutrals, a Bankruptcy Mortgage Modification Program certified mediator, and a member of the ADR rosters of the U.S. District Court for the Middle District of Florida and the U.S. Bankruptcy Court for the Southern District of Florida.
A graduate of Vassar College and the University of Pennsylvania Law School, Ms. Duff has spoken on ADR and construction law issues in seminars held throughout the country.
Representative Experience:
REAL ESTATE and DEVELOPMENT: Represented clients in cases involving commercial leases, condominiums, land use, zoning, mortgage foreclosures, restrictive covenants, development covenants, quiet title issues, trespass, local technical amendments, sales contracts, commissions, ILSA claims and other real estate related issues.
BANKING: Represented banks in claims involving qui tam, mortgage foreclosures, fraud, letters of credit, contracts and other banking issues.
LABOR and EMPLOYMENT: Represented clients in cases involving trade secrets, restrictive covenants, employment discrimination, wage/hour claims, workplace disputes, employment contracts, confidentiality agreements, non-competition agreements, non-solicitation clauses, sexual harassment, termination, promotion, wrongful discharge, statutory and common law claims, Title VII, EEOC, FCRA, ADEA, ADA, FMLA, FLSA, and other employment issues.
CONSTRUCTION: Represented clients and mediated cases involving construction defects, construction liens, building code violations, national code violations, defective labor and materials, unlicensed contractors, AIA contracts, construction contracts, design contracts, condominium turnover claims, builders risk insurance, liability insurance, delay claims, design defects, negligence claims, surety bonds, engineering claims, subcontractor claims, structural issues, proper payments issues, multiparty claims, plans and specifications, electrical, mechanical, plumbing, HVAC, painting, concrete, rebar, elevator, stucco, balcony, concrete, masonry, roofing, walls, water damage, mold, etc. Board certified in construction law by the Florida Bar.
INSURANCE: Represented clients and mediated cases involving builders risk, property, casualty, liability, D&O liability, and other insurance matters.
TORTS: Represented clients in cases involving statutory and common law fraud, negligent employment, negligent hiring, negligent retention, false imprisonment, assault, battery, loss of consortium and other tort claims.
PRODUCTS LIABILITY: Represented clients in products liability cases involving wrongful death, negligence and strict liability claims.
COMMERCIAL LITIGATION: Represented clients in cases involving securities, defamation, antitrust, breach of contract, D&O liability, breach of fiduciary duty, state and federal RICO, FDUTPA, ILSA, unjust enrichment, promissory estoppel, equitable estoppel, quantum meruit, aircraft lease agreements, aircraft charter agreements, partnership dissolution, bankruptcy adversary actions, collections and other commercial litigation claims.
CIVIL RIGHTS: Mediated civil rights cases brought against municipalities involving state and federal statutory claims, tort claims and personal injury claims.
PROFESSIONAL ACTIVITIES
Immediate Past President, Federal Bar Association South Florida Chapter, September, 2015 – Present
President, Federal Bar Association South Florida Chapter, August, 2014- September, 2015
Director, Federal Bar Association South Florida Chapter, 2011-present
Co-Chair, Mindfulness in Law Joint Task Force of the Dade County Bar Association and the Federal Bar Association South Florida Chapter, 2012-present
Member, American Bar Association Section of Dispute Resolution
Member, American Bar Association Section of Litigation, Alternative Dispute Resolution Committee
Member, Florida Academy of Professional Mediators
Member, Florida Bar
Former Member, Florida Judicial Nominating Commission for the
Florida Supreme Court, 2006-2010
Past President and Former Director, Gwen S. Cherry Black Women Lawyers Association, 1997-1999
Former Member, Florida Bar Grievance Committee 11-A, 1998-2000
Former Director, American Bar Association, Young Lawyers Division, 1999-2000
Former Director, Dade County Bar Association, 1998-2000
Vice Chair, Banking & Corporate Litigation Committee, Dade County Bar Association, 1998-1999
Tutor, Minority Bar Passage Project, Dade County Bar Association/Young Lawyers Section, 1997-1999
Former Editor, Affiliate Newsletter, American Bar Association, Young Lawyers Division, 1997-1998
CERTIFICATIONS, AWARDS AND RECOGNITION
Florida Supreme Court Certified Civil Circuit Mediator
Florida Supreme Court Certified Appellate and Family Mediator
Florida Supreme Court Qualified Arbitrator
WIND Insurance Network Certified Insurance Umpire
Bankruptcy Mortgage Modification Mediator, S.D. Florida
Board certified in Construction Law by the Florida Bar
A.V. Preeminent Rating, Martindale-Hubbell
PUBLICATIONS
"Construction Subcontracting: A Comprehensive Practical and Legal Guide" (Chapter 16), ABA Book Publishing, 2014. (Co-authored with Timothy Kolaya, Esq.).
"Judicial Profile Hon. John O'Sullivan, U.S. Magistrate Judge, Southern District of Florida," The Federal Lawyer Magazine, October/November 2014