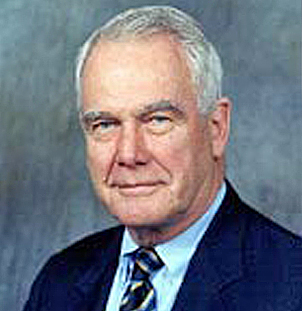 Judge George C. Pratt (Retired)
Arbitrator & Mediator
Judge George Pratt was U.S. District Judge for the Eastern District of New York from 1976 to 1982, and he served on the U.S. Court of Appeals for the Second Circuit from 1982 until he retired from the federal bench in 1995.
He has over 12 years of experience as an arbitrator and mediator in national and international complex commercial disputes. His specialty areas include insurance, re-insurance, intellectual property, corporate, products liability, class arbitration and fraud matters. He has also been retained as an expert witness, consultant, special counsel and special master in various commercial matters.
Judge George Pratt is the author of two volumes on appeals to the federal circuit courts in the current edition of Moore's Federal Practice and is co-author of a volume on jury charges in federal civil rights cases. He was a member of the Standing Committee on the Rules of Practice and Procedure of the U.S. Judicial Conference, where his function was to consider and recommend changes to the Federal Rules of Practice (Civil, Criminal, Bankruptcy, and Appellate).
After earning his J.D. from Yale Law School in 1953, Judge Pratt was a clerk to Judge Charles W. Froessel on the New York State Court of Appeals from 1953-1955. He received his B.A. from Yale College in 1950.
Following his clerkship, Judge Pratt went into private practice as a trial and appellate lawyer, concentrating in construction, land use, and municipal law. He was a founding partner in Pratt, Caemmerer and Cleary, which merged into the present Farrell Fritz firm in 1975.
Judge George Pratt was a Distinguished Visiting Professor at Hofstra Law School from 1979 to 1993; and during that same period he served as an Adjunct Professor of Law at St. John's University Law School.
In 1993, Judge George Pratt became a Professor of Law at Touro Law School, where for ten years he taught civil procedure, federal courts, civil rights law, class actions and appellate advocacy.