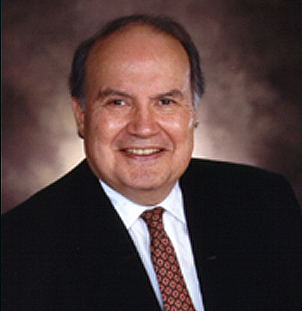 Judge Robert J. O'Conor, Jr. (Former) (Emeritus)
Arbitrator, Mediator, Expert, Mock Trials, Special Discovery Master
Judge Robert O'Conor, Jr. served as a U.S. District Court Judge for the Southern District of Texas from 1975 to 1984. Now in private practice, his areas of expertise include: Title VII, FELA, Admiralty, Patent, Railroad and Maritime litigation.
He is also active in the areas of legal and medical malpractice, premises and product liability, vehicular accidents, and toxic torts as well as commercial contracts.
Judge Robert O'Conor Selected cases:
Ross v. H.I. S. D. (desegregaton of H.I.S.D.)
Pemex v. Sedco (Pemes-Ixtoc I Oil Spill)
Schlumberger v. IRS
Estelle (Prison Desegregation)
Nissho-Iwai Co. Ltd. V. Occidental Crude
U.S. v. Billy Clayton et al (Speaker of Texas House)
Patent/Trademark/Copyright experience:
A case involving Schlumberger deep ocean seismic flotation device equipment — they sued an infringer and won their case.
A case involving Blue Bell Creamery on their trademark — this is a very well-known ice cream maker that has a little girl leading a cow silhouetted in brown on a yellowish/cream background, headed to the right as viewed; the infringer marketed ice cream featuring a little boy silhouette going to the left. Blue Bell won their case.
Represented SWECO (South West Equipment Company) — a fabricator of oilfield equipment against an infringer of one of their patented designs for such equipment, a type of valve. That case was settled.
Represented the inventor of a synthetic diamond process against General Electric. In that case I took the deposition of Jack Welch, then CEO. That case was settled.
Judge O'Conor is a graduate of The University of Texas, receiving an LLB in 1957 and a BA in 1956. From 1958- 1969, he was a Captain, Judge Advocate General Corps, U.S. Army Reserves.
inquiry+oconor@fedarb.com