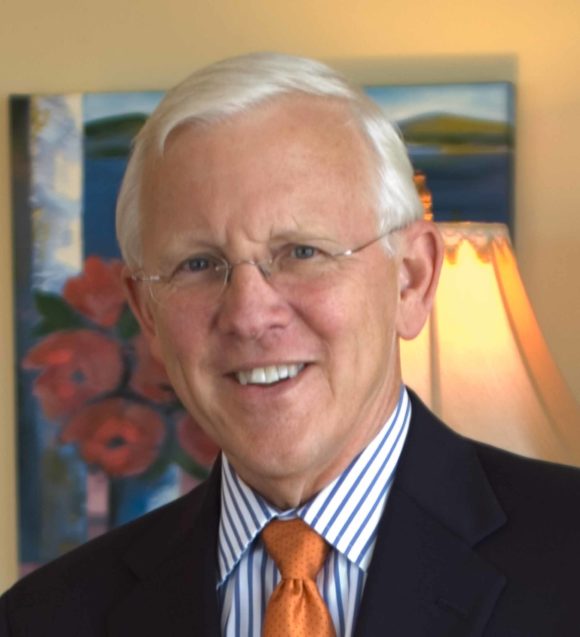 Judge William S. Duffey, Jr. (Retired)

U.S. District Court for the Northern District of Georgia
Mock Trials, Corporate Investigations, Arbitrator, Mediator, Special Discovery Master
Hon. William S. Duffey, Jr., was a United States District Judge who served in the Northern District of Georgia, in Atlanta. He retired in 2018. Before assuming the bench in 2004, Mr. Duffey served as the United States Attorney in the Northern District of Georgia.
Before his service as United States Attorney, Mr. Duffey was a partner at King & Spalding in Atlanta. He was a member of the firm's Special Matters and Commercial Litigation groups and specialized in complex commercial, banking and government fraud, trade secret and product liability matters. He also had a substantial internal corporate investigations practice which included the investigation of the grounding of the Exxon Valdez in Alaska, responsibility for EFHutton's plea of guilty to mail and wire fraud, and conduct at Southern Bell Telephone & Telegraph that resulted in the Florida Attorney General's investigation of fraudulent sales of telephone services. Mr. Duffey handled a variety of ethics and campaign finance matters while in private practice. From 1994 through 1995, he served as the Deputy Independent Counsel in the Whitewater Investigation leading the investigation in Arkansas.
Representative Cases:
Civil Rights Cases:
One World Adoption Services, Inc. v. Council Accreditation for Children and Family Services, Inc., 14-1441 (challenge to failure to accredit)
Innis et al. v. Aderhold et al. 14-1180 (challenge to Georgia same sex marriage law)
Bartko v. Delta Air Lines, Inc. et al., 08-2688 (discrimination in removal from aircraft)
Speaker v. Department of Health and Human Services Centers for Disease Control and Prevention, 09-113 7) (privacy rights violation from disclosure of infectious disease)
Contract Cases:
GOT I, LLC v. XRT, Inc., 16-38 (breach of agreement to settle patent dispute)
Strategic Decisions, LLC v. The Martin Luther King Jr. Center for Nonviolent Social Change, Inc., 13-2510 (consulting agreement dispute)
Christenbury v. Locke Lord Bissell & Liddel, LLP, 11-3459 (dispute over legal services)
nVision Global Technology Solutions, Inc. v. Cardinal Health, LLC, 11-389 (breach of logistics and supply contract)
Education Cases:
Cobb County School District v. C.A., 15-1858 (application of Disabilities Education Act to plan for disabled individuals with child)
Todd v. Carstarphen, 16-3729 (claimed disability discrimination in school transportation based on blindness)
Paul Quinn College v. Southern Association of Colleges and Schools, 09-2327 (revocation of accreditation of historically black college)
Andrews Presbyterian College v. Southern Association of Colleges and Schools, 07-2967 (revocation of accreditation)
Employment Cases:
Benton et al. v. A-Tow, Inc., et al., 15-1257 (collective action by truck drivers for overtime pay)
Henley v. Turner Broadcasting System, Inc., et al. 16-4506 (class action claiming race discrimination in broadcasting and news companies)
Jackson et al., v. Nikolas Diner, Inc., 3-3555 (overtime dispute)
Matthew Focht Enterprises, Inc. v. Lapore, 12-4479 (violation of employment agreement and commission dispute)
Godwin v. Wellstar Health Systems, Inc., 12-3752 (racial and sex discrimination)
Pinder et al. v. John Marshall Law School, LLC, 12-3300 (racial discrimination)
Ivey v. DeKalb County Fire and Rescue Dept., 08-2782 (pay disparity)
Vurv Techology v. Kenexa Corp., 08-3442 (breach of restrictive covenant, trade secrets)
Bryant v. Jones, 04-2462 (reverse discrimination)
Environmental Cases:
ILCO Site Remediation Group v. Taracorp, 12-232 (failure to pay costs of EPA required site remediation)
Premier Associates, Inc. v. EXL Polymers, Inc., 08-3490 (liability for ground contamination caused by carpet selvedge)
E.R.I.S.A. Cases:
Prelutsky v. Greater Georgia Life Insurance Company, 15-628 (coverage issue regarding cause of death)
Brucks v. Coca-Cola Company, 03-2492 (denial of coverage for chronic fatigue syndrome)
Ethics and Malpractice Cases:
Monitronics Int'l, Inc. v. Hall, Booth & Smith, P.C., 15-3927 (malpractice)
Armstead v. Allstate Property & Cas. Ins. Co., 14-586 (insurance dispute and sanctions litigation)
Atlantic RIM Equities, LLC v. Slutsky, Wolfe & Bailey, 04-2647 (malpractice in real estate transaction)
Fraud Cases:
CSX v. Leggett, 0 7-115 2 (fraudulent conveyances of liquid assets and real property)
Strong v. First American Cash Advance of Georgia, LLC, and Strong v. Georgia Cash America, 04-2610 and 2611 (usurious interest rates in payday loans)
S. Faucets, Inc. v. Home Depot, USA, Inc., 03-1572 (fraud and racketeering)
Insurance Cases:
Interactive Communication Int 'l, Inc. v. Great American Ins. Co., 15-2671 (insurance coverage for computer fraud)
Piedmont Office Realty Trust v. XL Specialty Insurance Co., 13-2128 (coverage of amount paid to settle securities fraud claims)
Akpele v. Pacific Life Ins. Co., 12-2170 (family dispute over death insurance proceeds)
Racetrac Petroleum, Inc. v. Ace American Insurance Co., 10-2162 (pollution clause coverage)
Internal investigations Cases:
EF Hutton: investigation into money management practices that lead to Hutton's plea to 2000 counts of mail and wire fraud
Exxon Valdez: investigation into the causes of the grounding of Exxon Valdex in Prince William Sound, Alaska, and damages resulting from it
Southern Bell: investigation into and settlement of fraudulent billing practices claimed by the Florida Attorney General.
Labor Cases:
The Circle Group, LLC v. Southeastern Carpenters Regional Council of Brotherhood of Carpenters and Joiners of America, 09-3039 (labor dispute and trademark violations)
Patents Cases:
GroupChatter, LLC v. Path, Inc., 17-1421 (several associated cases involving software patent)
Automated Tracking Solutions, LLC v. Validfill, LLC, 15-4348 (automated tracking system for objects and people patent)
Capital Security Systems, Inc. v. NCR Corporation, 14-1516 (ATM patent)
Interface, Inc. v Tandus Flooring Inc. 13-3352 and Interface, Inc. v. J&J Industries, Inc., 13-3353 (carpet tile patent)
Mattress Safe, Inc v. Just Encase My Mattress, Inc., 11-2492 (mattress cover patent)
Southern Mills, Inc. v. Burlington Indus. LLC, 11-721 (flame retardant fabric patent)
Hubbard/Downing v. Innovative Safety Technology, LLC, 09-939, 10-1131 (race car helmet safety restraint patent)
TiVo, Inc. v.Echostar Communications Corp., 05-2799 (DVR technology patent)
UCB Societe Anonyme v. Dr. Reddy Labs, et al., 04-792 (generic drug patent)
Automed Tech v. Knapp Logistics, 04-1152 (medicine dispensing system patent)
Perishable Commodities Agricultural Act Cases:
Mevi Avocados, Inc. v. Maya Foods, LLC, 16-3984 (breach of PACA trust}
Classic Harvest LLC v. Freshworks LLC, 15-2988 (litigation over existence of PACA trust over proceeds)
Collins Brothers Corp. v. Lozano Enterprises, Inc., 10-3083 (breach of PACA trust)
La Merced Produce, LLC v. Yi, 06-7 3 (breach of PACA trust)
Personal Injury Cases:
Campeau v. United States, 13-3682 (negligent medical care at VA hospital and wrongful death)
Omolu v. Delta Airlines, Inc., 12-2828 (injury on jetway)
Weldon v. Anchor Hocking, LLC, 12-232 (injury from exploding glass dish)
Products Liability Cases:
Chapman v. Trinity Highway Products, LLC, 17-575 (defective design of guardrails)
Gaddy v. Terex Corp., 14-1928 (defect in crane boom)
In re Wright Technology, Inc., Conserve Hip Implant Products Liability, MDL No. 2329 (defect in hip replacement device)
Christiansen v. Wright Medical Technology, Inc., 13-279 (hip implant case tried to jury as bellwether in MDL)
Cochran v. The Brinkman Corp., 08-1790 (defect in turkey fryer and failure to warn)
Statutory and Other Cases:
Federal Trade Commission v. Wise Media, LLC, 13-1234 (cramming of charges on cellular phone bills)
The Roman Catholic Archdiocses of Atlanta, et al., v. Sebelius, 12-3489 (challenge to contraception coverage under Affordable Care Act)
Federal Trade Commission v. LabMD, Inc., 12-3005 and LabMD, Inc. v. Federal Trade Commission, 14-810 (failure to protect patient privacy and challenge to FTC jurisdiction)
T-Mobile South LLC v. Forsyth County, Ga., 10-4075 (challenge to denial of zoning for cell tower)
Schindler v. Perdue, 10-4012 (assisted suicide statute challenge)
United States v. Allergan, Inc., 07-1288 (qui tam action for off-label use of botox)
In re ROZ Trading LTD., 06-2306 (application to require production of documents for use in foreign arbitral proceeding)
Baragona v. Kuwait Gulf Link Transport Co. 05-1267 and 06-1064 (jurisdiction over foreign defendant which caused injury to service member in Iraq)
Trademark and Copyright Cases:
Appelrouth Tutoring Services, LLC v. Mc Williams, 17-4352 (injunction for infringement of copyrighted tutoring materials)
The Preston Partnership, LLC v. ADG Design Studio, LLC, 17-2846 (infringement and misrepresentation of plaintiff's design work)
Cathedral Art Metal Co., Inc. v. Divinity Boutique, LLC, 18-141 (preliminary injunction for breach of trademark and trade dress)
RMS Titanic, Inc. v. Zaller et al., 13-625 (infringement of artifacts exhibit)
K-Beech, Inc. v. Does 1-47, 11-2968 (infringement of downloaded videos)
AOD Group, LLC v. D. H Pace Company, Inc., 11-1288 (garage door company trademark)
Atlanta Allergy and Asthma Clinic, P.A. v. Allergy and Asthma of Atlanta, LLC, 08-3033 (infringement of trade name)
Kimberly-Clark Worldwide v. Innovative Healthcare Corp., 06-1464 (dispute over surgical glove colors)
Voting Rights Cases:
Thompson v. Kemp, 17-012 7 (racial gerrymandering in two state legislative districts)
Project Vote, Inc. v. Kemp, 16-2445 (actions for disclosure of documents under National Voter Registration Act of 1993 regarding changes to voter rolls)
Morales v. Handel, 08-3172 (database matching program to determine voter qualifications)
Honor Memberships, and Professional Activities:
Significant speaking engagements and professional writing, including:
Contributor, Business Litigation, Wolters, 2004-2014
Co-author, A Life in the Law: Advice for Young Lawyers, ABA, 2009
Contributor, Refractive Keratotomy for Myopia and Astigmatism, G. Waring (editor), Mosby (2002)
"The Admissibility of Scientific Evidence: A Primer on Federal Law", Georgia Bar J. Vol. 18, p. 18
"Corporate Fraud and Accountability: A Primer on Sarbanes-Oxley Act of 2002," 54 S. C. Law Rev. 405 (2002)
Organization and committee memberships:
Member, Task Force for the Promotion of Public Trust (City of Atlanta)
Member, Eleventh Circuit Pattern Jury Instructions Committee
President, Eleventh Circuit District Judges Association
Member, Georgia Supreme Court Civil Justice Committee
Board of Advisors, South Carolina School of Law
Adjunct Professor, University of South Carolina (Business Torts)
Judiciary delegate to Ukraine USAID program on Judicial Independence (eight conferences and presentations in Ukraine from 2007-2016)
Founder and Board Chair, Kennesaw State University Center for Young Adult Addiction and Recovery
Chair and member of Board of Directors, Atlanta Track Club
The Atlanta Foundation, Grants Committee
Awards:
Distinguish Alumni Service Award, Drake University
Honorary Doctorate of Humane Letters, Piedmont College
Background and Education:
United States District Judge, Northern District of Georgia (Atlanta) (2004-2018) (including appointments to serve on Eleventh Circuit Court of Appeals panels)
United States Attorney, Northern District of Georgia (Atlanta) (2001-2004)
Partner, King & Spalding (Atlanta, (specializing in complex civil and criminal litigation, internal corporate investigations, civil fraud litigation, ethics hearings and counseling, and confidentiality agreements and restrictive covenants litigation) 1995-2001)
Deputy Independent Counsel (Whitewater) (Little Rock, AR) (headed Arkansas phase of the investigation with assigned responsibility for Whitewater land transaction investigation) (1994-95)
Partner (1987-2001) and associate (1981-1987), King & Spalding (Atlanta) specializing in products liability, complex commercial litigation and internal corporate investigations
United States Air Force Judge Advocate General Corps (Ankara, Turkey and Montgomery, Alabama) (foreign criminal trial observer, NATO exercise legal counsel, legal representative to US Military Training Mission, Saudi Arabia (Turkey) and Circuit Trial Counsel representing the government in felony courts martial and officer elimination actions (Alabama)
University of South Carolina School of Law, J.D. cum laude (1977)
Drake University, Des Moines, IA, B.A, English with honors (1973)
[v2-4-7-21]
Download Bio