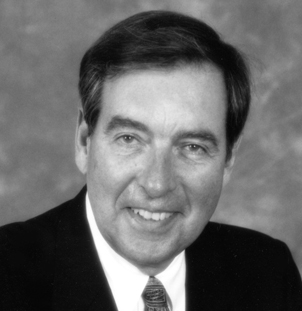 Judge Richard B. McQuade, Jr. (Former)

U.S. District Court, Northern District of Ohio
Arbitrator & Mediator
Judge Richard McQuade, Jr. (Fmr) served on the U.S. District Court (N.D. W.D. Ohio) from 1986 to 1989. He also served by designation on the Sixth Circuit, where he wrote several opinions. He is a former President of Blue Cross/Blue shield of Ohio, also serving on the board of that company for over twenty years. Earlier in his career, he was a judge of the Ohio Common Pleas Court and a prosecutor in Fulton County, Ohio.
Judge Richard McQuade served as Chairman of the Court Redistricting Committee of the Ohio Supreme Court and the Ohio Legislature, and as Chairman of the Ohio Supreme Court Committee to Reform Judicial Canons. He has served on many boards, including the board of National City Bank, N.A. of judicial and professional associations. His areas of expertise in dispute evaluation and resolution include corporate shareholder derivative suits and partnership rights, personal injury/wrongful death cases, and superfund and toxic tort cases involving air, ground, and waterborne chemical dispersion. He has resolved a number of class action lawsuits for Fortune 500 companies. His mediation experience includes numerous Title VII and ADA claims against employers.
Judge Richard McQuade Education
Mr. Richard McQuade is a graduate of the University of Toledo (J.D. 1965, B.A. 1962) and has completed coursework at the Wharton School of Business, University of Penn., the University of Michigan, and Case Western University. He has written and lectured about sentencing and product liability.