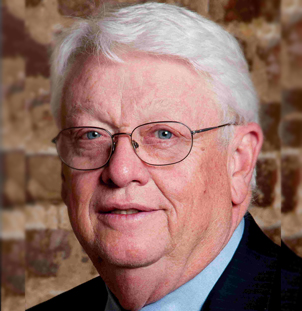 Judge T. John Ward (Retired)
Arbitrator & Mediator
Judge Ward served as a United States District Judge for the Eastern District of Texas for 12 years from September 24, 1999 until his retirement on October 1, 2011. During his 12-year tenure, Judge Ward presided over cases in the Marshall, Tyler, and Texarkana divisions and had one of the heaviest intellectual property dockets in the country. Judge Ward conducted over 150 jury trials, presided over hundreds of patent cases, including Hatch-Waxman cases, and held in excess of 150 claim construction hearings. Judge Ward also presided over numerous complex commercial cases and nationwide class action lawsuits. A list of some of Judge Ward's notable opinions appears below.
During his tenure, Judge John Ward was appointed by Chief Justice Rehnquist of the Supreme Court to serve as a member of the Judicial Conference Committee on Court Administration and Court Management from October 2003 to October 2006 and was then reappointed by Chief Justice Roberts to serve a second term from October 2006 to October 2009. Judge Ward served as a member of the National Patent Jury Instruction Project at the request of Chief Judge Paul R. Michel of the United States Court of Appeals for the Federal Circuit. This project was completed in June 2009, and the results may be found at http://www.nationaljuryinstructions.org/.
The American Inns of Court, in cooperation with the members of the local bar, chartered the Honorable T. John Ward American Inn of Court for East Texas in 2006. In 2009, the Texas Chapters of American Board of Trial Advocates named Judge Ward Trial Judge of the Year. Judge Ward was selected as one of the Top 25 Most Influential People in IP by a publication of American Lawyer magazine in 2010 and was also presented the award for Outstanding Achievement in Intellectual Property for 2012 by Managing Intellectual Property magazine. In 2004, Baylor University named Judge Ward Baylor Lawyer of the Year.
Judge John Ward served on the Board of Governors of the Fifth Circuit Bar Association from 1987 to 1991 and from 1996 to 1999. Judge Ward is also a Life Fellow of the Texas Bar Foundation, a long-time Fellow of the American College of Trial Lawyers (1986-1999 and Oct. 2011-present), where he also served as a Judicial Fellow during his years on the bench (1999-Oct. 2011), and an Advocate of the American Board of Trial Advocates (1990-present). In 2013, Judge Ward was inducted into the International Academy of Trial Lawyers.
Prior to his service as a District Judge, Judge John Ward was a practicing trial attorney for 31 years, during which time he tried in excess of 250 cases. His litigation practice focuses on patent and other complex commercial cases as well as mediation and arbitration. Judge Ward also conducts mock trials and markman hearings for clients in patent cases.
Judge John Ward is a graduate of Texas Tech University, where he received a Bachelor of Arts degree in Chemistry in 1964. He then went on to obtain his law degree from Baylor University in 1967. Judge Ward is licensed to practice law in Texas and is admitted to practice before the U.S. Supreme Court, the U.S. Court of Appeals for the 5th Circuit, the U.S. Court of Appeals for the Federal Circuit, as well as the Eastern, Northern, Southern, and Western Districts of Texas. Judge Ward has completed the Mediation Workshop at Harvard Law School. In April 2013, he served on the faculty of the Patent Litigation Seminar presented by the Federal Judicial Center for U.S. District Judges.
Judge T. John Ward Areas of Expertise:
Patent litigation
Commercial litigation
Oil and gas litigation
Product liability and general tort liability
Judge T. John Ward Notable Opinions:
In re John E. Graham & Sons, 210 F.3d 333 (5th Cir. 2000) (authored the opinion while siting by designation on the 5th Circuit) (Texas Oilfield Indemnity contract issue).
National Instruments Corp. v. Mathworks, Inc., 2002 U.S. Dist. LEXIS 27577 (E.D. Tex. May 24, 2002) (claim construction order), 2003 U.S. Dist. LEXIS 25863 (E.D. Tex. Jun. 23, 2003) (denied defendant's motion for judgment as a matter of law of noninfringement and issued a
permanent injunction), affirmed by 113 Fed. Appx. 895 (Fed. Cir. 2004).
Altana Pharma AG v. Teva Pharms. USA, Inc., 566 F.3d 999 (Fed. Cir. 2009) (authored opinion while sitting by designation on the Federal Circuit) (affirming district court's denial of a motion for preliminary injunction in a patent infringement case).
PSKS, Inc. v. Leegin Creative Leather Prods., 2009 U.S. Dist. LEXIS 28505 (E.D. Tex. April 6,
2009); affirmed 615 F.3d 412, 2010-2 Trade Cas. (CCH) P77130 (5th Cir. 2010) (applying the "rule of reason" to case involving vertical price fixing agreements).
SynQor, Inc. v. Artesyn Techs., Inc., 2010 U.S. Dist. LEXIS 74808 (E.D. Tex., July 26, 2010) (finding partial summary judgment of infringement against nine power converter manufacturers on 5 patents); 2011 U.S. Dist. LEXIS 74337 (E.D. Tex., July 11, 2011) (awarding supplemental and enhanced damages for post-trial infringement); 2011 U.S. Dist. LEXIS 91668 (E.D. Tex., Aug. 17, 2011) (denied Defendants' motions for judgment as a matter of law or new trial after a jury found all asserted claims infringed, not invalid, and awarded lost-profits damages), all affirmed by the Federal Circuit in 709 F.3d 1365 (Fed. Cir. 2013).
Allergan, Inc. v. Sandoz Inc., 2011 U.S. Dist. LEXIS 45577 (E.D. Tex., Apr. 27, 2011) (claim construction order in Hatch-Waxman case over glaucoma treatment); 818 F. Supp. 2d 974 (E.D. Tex., 2011) (finding that patents were not invalid as obvious after bench trial in Hatch-Waxman case); affirmed in part and reversed in part by 106 U.S.P.Q.2d (BNA) 1574 (Fed. Cir. 2013) (affirming claim construction order, reversing finding with respect to the claims of one patent was not invalid as obvious but affirmed with respect to the finding that a claim that the another patent was obvious).
Coe v. Chesapeake Exploration, LLC, Civil Action No. 2:09cv290, Docket No. 127 (E.D. Tex. March 25, 2011) (Findings of Fact and Conclusions of Law) and 2011 U.S. Dist. LEXIS 104897 (E.D. Tex., Sept. 15, 2011); affirmed by 695 F.3d 311(5th Cir. 2012) (findings of fact and conclusions of law entered after bench trial in oil and gas case).
Coll v. Abaco Operating LLC, 2011 U.S. Dist. LEXIS 51260 (E.D. Tex. May 12, 2011) (standing issue in oil and gas class action).
Morrow v. Washington, 277 F.R.D. 172 (E.D. Tex. 2011) (certifying class in a civil rights law suit).
Witt v. Chesapeake Exploration, L.L.C., 276 F.R.D. 458 (E.D. Tex. 2011) (denying class certification in oil and gas case).