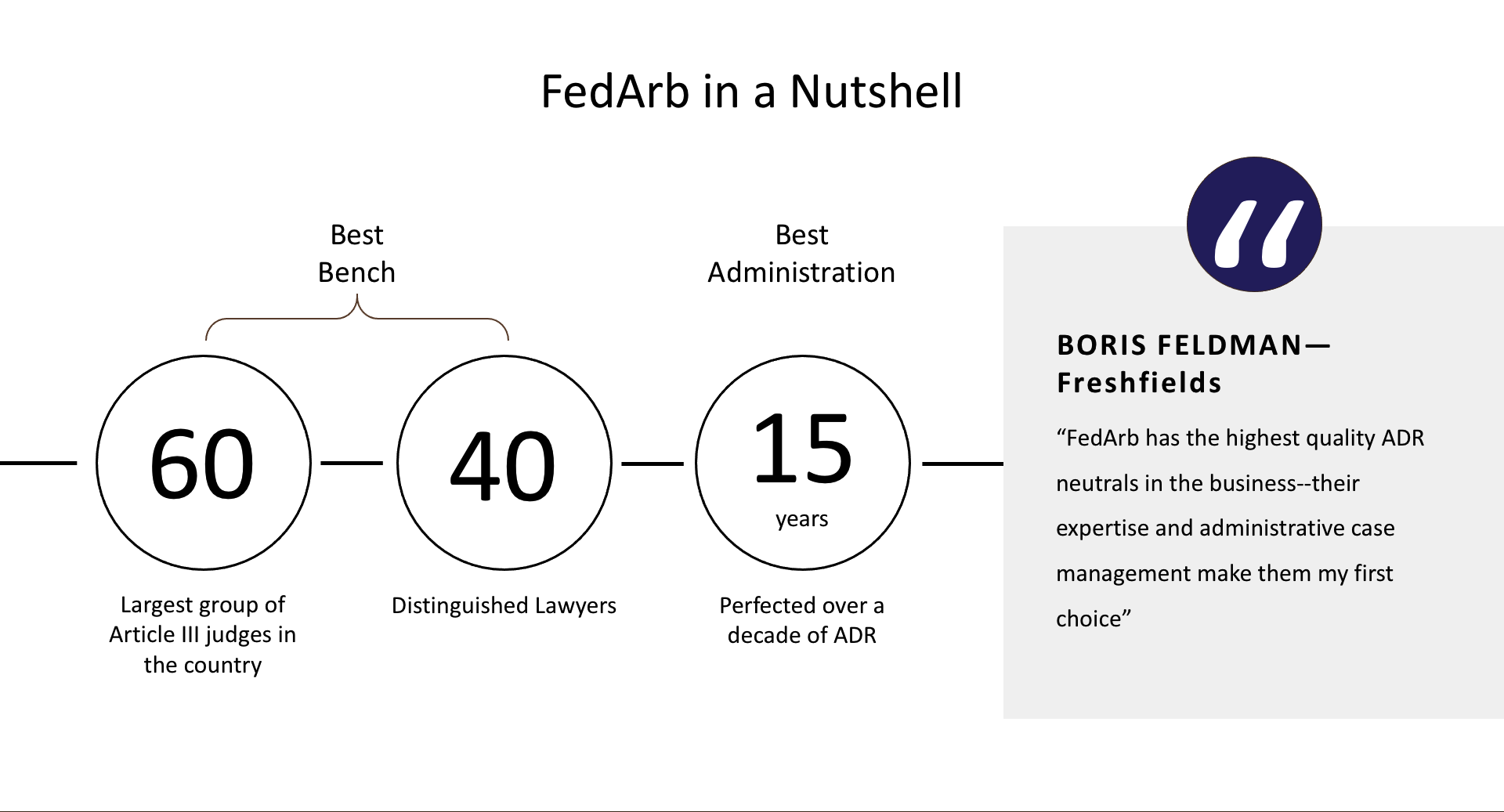 For nearly 15 years, companies and law firms embroiled in the biggest and most consequential litigation have chosen FedArb to resolve their disputes.
Expertise is the linchpin to any successful ADR engagement. FedArb's global panel of 100 ADR professionals with subject matter expertise give litigants the best, most cost-effective solution to resolving their disputes.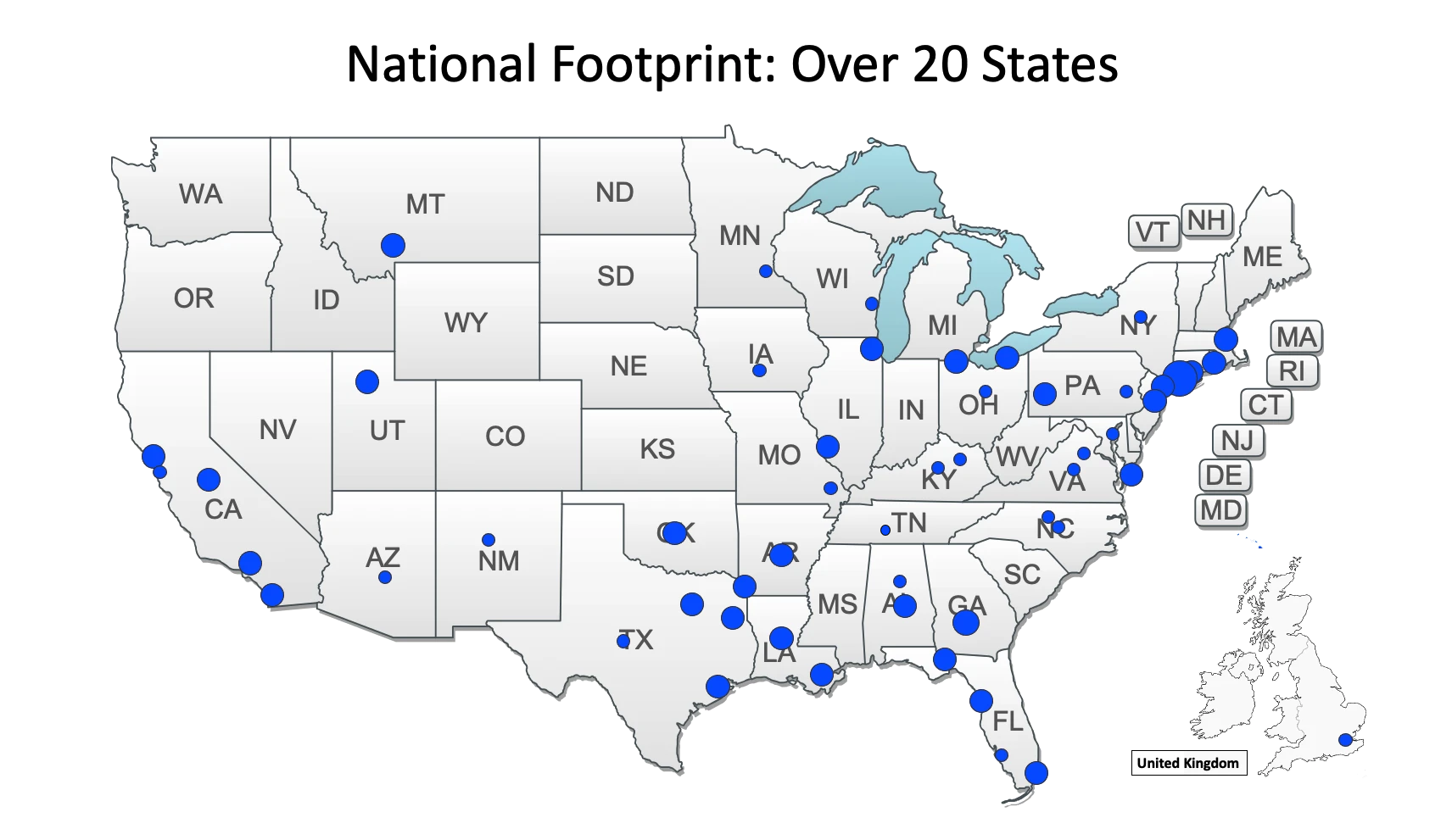 Broad Product Offering—Arbitration, mediation, mock trials, special masters and corporate monitoring are just some of the ways that FedArb's panelists work with companies to resolve their disputes. At the heart of FedArb's services is a focus on putting the client first. We offer highly responsive and uncompromising client service seven days a week.