Don Bivens, Esq. Joins FedArb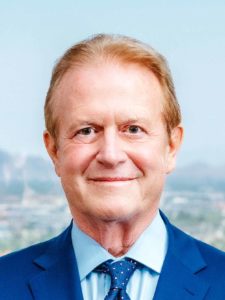 September 29, 2021 – FedArb is proud to announce that Don Bivens, Esq. has joined its panel. He will be based in Arizona and serve as an arbitrator, mediator and participate in mock trials and corporate investigations. He will specialize in resolving accounting/finance, construction, intellectual property, real estate and securities/financial services disputes.
Prior to joining FedArb, Mr. Bivens was partner and noted trial lawyer at Snell & Wilmer. He has decades of experience involving securities fraud, patent infringement, trade secrets, lender liability, environmental liability, professional negligence, officer and director liability, products liability, employment discrimination, real estate and construction matters, significant estate disputes, business torts and class actions.
"Don's broad experience makes him exceptionally qualified to help parties and their counsel as a mediator or arbitrator," said Kennen D. Hagen, FedArb's CEO. "We are very excited to have join our panel and expand our presence in Arizona."
He also served as the former chair of the American Bar Association's 55,000-member Section of Litigation.
About FedArb
For over a decade, the leading law firms have used FedArb's panel of more than 60 former Article III federal judges and 30 distinguished neutrals to successfully mediate and arbitrate hundreds of high profile complex civil cases–typically achieving results more efficiently and cost effectively than through litigation. FedArb's panelists also work with law firms on internal investigations, mock trials and on corporate monitoring assignments. FedArb provides around-the-clock administrative services and requires its neutrals to honor the parties' deadlines, saving clients time and money.