Obstacles For Calif. As It Seeks Spot As Int'l Arbitration Venue – Published in Law360 – July 2, 2019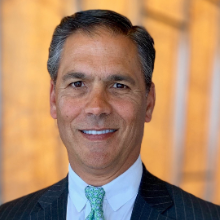 Lost among current headlines is the demolition of California's invisible statutory wall that has kept international lawyers from representing their clients in California in multimillion-dollar international arbitration disputes.The "if we build it they will come" question is whether this will result in an influx of new international arbitration cases?
Since the 1998 California Supreme Court case Birbrower v. Superior Court of Santa Clara County,[1] lawyers not licensed to practice law in California were in violation of California Business and Professions Code Section 6125 if they represented their clients in an arbitration or in a mediation. As a result, international companies and their international lawyers refrained from agreeing to arbitrate matters in California. The result was that, despite San Francisco and Los Angeles being world-class business destinations and corporate headquarters to numerous companies, California lost the opportunity to be an arbitral venue for most international disputes.
This past year, California's chief justice created the California Supreme Court international commercial arbitration working group, which was chaired by Dan Kolkey and included a group of lawyers (including Hon. Abraham Sofaer, the chairman of my firm FedArb), to draft legislation to eliminate this restriction. The result was S.B. 766,[2] which the state Legislature passed and the governor signed.