Nationally-recognized Information Technology and IP ADR Practitioner Peter Brown, Esq. Joins FedArb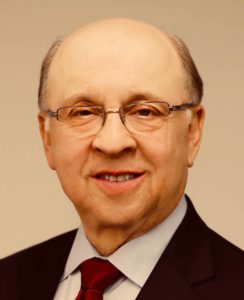 October 8th, 2021 – FedArb is proud to announce that Peter Brown, Esq. has joined its panel. He will be based in New York and will be available to serve as an arbitrator and mediator nationally. His arbitration practice will focus on Information Technology Contracts, Intellectual Property (Trademark, Copyright and Trade Secrets), Patent Licensing, Data Privacy and Cyber Security, and International disputes.
Mr. Brown currently practices in his own boutique practice. He previously served as a partner at BakerHostetler and Brown Raysman Millstein Felder & Steiner where he was highly-regarded as an effective advocate and trial lawyer. He has served on more than 100 arbitrations and as a mediator on a variety of disputes. He is also qualified as a mediator on the panel of the Southern District of New York.
Information technology law and the protection of intellectual property have been a focus of Mr. Brown's commercial litigation practice throughout his career. He has appeared in federal and state courts across the United States as lead counsel and he has represented parties in numerous arbitrations. Some of Mr. Brown's cases were landmark disputes, which set new legal standards in technology-related litigation.
"Peter's unique experience in IT and IP law makes him an important and exciting addition to our panel," said Kennen D. Hagen, FedArb's CEO. "We know he will work effectively to help parties reach a resolution. We are very excited to have Peter join our panel."
Mr. Brown graduated from Dartmouth College and earned his J.D. from Columbia Law School.
About FedArb
For over a decade, the leading law firms have used FedArb's panel of more than 60 former Article III federal judges and 30 distinguished neutrals to successfully mediate and arbitrate hundreds of high profile complex civil cases–typically achieving results more efficiently and cost effectively than through litigation. FedArb's panelists also work with law firms on internal investigations, mock trials and on corporate monitoring assignments. FedArb provides around-the-clock administrative services and requires its neutrals to honor the parties' deadlines, saving clients time and money.