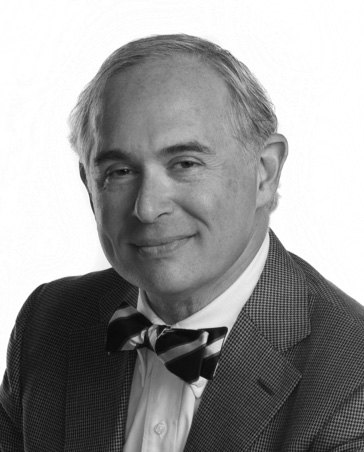 Boris Feldman, Esq.

Palo Alto, California
Arbitrator
Boris Feldman specializes in securities litigation and counseling. He has represented companies and their officers in more than 160 shareholder class actions and derivative suits throughout the United States (including a dozen financial restatement cases). He also has advised audit committees and boards of directors in internal investigations and handled SEC-enforcement proceedings around the country.
Boris has served as a lawyer-representative to the Ninth Circuit Judicial Conference, a member of the Ninth Circuit's Lawyer Representative Coordinating Committee, and co-chair of the lawyer representatives to the Northern District of California. Boris is active in TechNet, and has served on the board of directors of the Silicon Valley Campaign for Legal Services. In 2006, he was named to the International Advisory Board of the Israel Securities Authority, the Israeli equivalent of the U.S. Securities and Exchange Commission. Boris also has been elected a member of The American Law Institute.
Boris also was a member of the six-person advisory committee established by the United States District Court for the Northern District of California to propose modifications of the Local Rules in light of the Private Securities Litigation Reform Act of 1995. Boris testified before the Senate Banking Committee on the Securities Litigation Uniform Standards Act. He was appointed to a blue ribbon panel to propose changes in the California shareholder laws and was a member of the Santa Clara County Superior Court Task Force on Complex Litigation.
From 1985 to 1986, Boris served as special assistant to the legal adviser at the U.S. Department of State. Prior to that, he had spent four years as an associate at Arnold & Porter in Washington, D.C., and also served as a law clerk to Judge Abraham D. Sofaer in the United States District Court for the Southern District of New York from 1980 to 1981.
Select Cases:
Boris has tried and won the case of Walter Hewlett v. Hewlett-Packard Company in the Delaware Court of Chancery, on behalf of Hewlett-Packard.
Most recently, Boris has won shareholder lawsuits on behalf of BEA Systems, Business Objects, Intrabiotics, Nektar, Pixar, Salesforce.com, Synopsys, and 51job.
Boris recently argued the proper standard for demand in a shareholder derivative suit before the Indiana Supreme Court, on behalf of Guidant Corp. (Webcast here.)
Associations and Memberships:
Member, The American Law Institute
Member, Board of Advisors, Yale Law School Center for the Study of Corporate Law
Member, International Advisory Board, Israel Securities Authority
Honors:
Selected as one of Lawdragon's "100 Lawyers You Need to Know in Securities Litigation," 2008
Chosen by the 2007 edition of Chambers USA as one of the top two securities litigators in the United States: "simply one of the top practitioners in the country for mammoth, bet-the-company securities litigation" and "tactically very smart and [someone who] knows the law cold."
Named a Northern California "Super Lawyer" by Law & Politics magazine, 2006-2010
Selected for inclusion in The Legal 500 US
Named to "Lawdragon 500 Leading Lawyers in America" list, 2006-2010
Listed for several years in The Best Lawyers in America, including recognition in the "Bet-the-Company Litigation" category in 2007, 2008, 2009, 2010, and 2011
Profiled in the San Francisco Chronicle as one of the Top Ten Lawyers
Named by The Recorder (the California affiliate of American Lawyer) as the "go to" securities defense litigator in Northern California
Included in the Los Angeles Daily Journal's list of the 100 most influential lawyers in California in 2002 and its list of top securities litigators in the state in 2005
Named by The American Lawyer as one of the top 45 lawyers in the country under the age of 45 in 1995
AV Peer Review Rating, Martindale-Hubbell
Select Publications:
"The Coming Counter-Reformation in Securities Litigation," Wall Street Lawyer, January 2010
"The New World of the In-House Lawyer: Ethics, Duties, Bells, and Whistles," January 24, 2005
"Opt-Outs Are a Threat," Daily Journal Supplement, April 28, 2004
"Protecting the Quarterback: How to Prepare Your CEO for Trial," ABTL Report, Fall 2002
"CEO and CFO Certification of SEC Filings: An FAQ for the Perplexed," August 29, 2002
"Directorial Liability: Tips for Outside Directors on Minimizing Personal Exposure in Shareholder Lawsuits," August 23, 2002
"Materials on Regulation FD," August 21, 2002
Select Speaking Engagements:
Boris has lectured on shareholder and disclosure issues before ALI-ABA, American Society of Corporate Secretaries, Glasser Legalworks, Nasdaq, National Investor Relations Institute, New York Stock Exchange, PLI, Professional Liability Underwriting Society, Risk & Insurance Management Society, SEC Institute, Stanford Directors' College, and Software Publishers Association. Specific engagements included:
"The ABCs of FD & G," NIRI San Francisco Chapter, September 2003
"Riding the Enron Wave without Falling off the Board: Strategies for Compliance and Survival," Wilson Sonsini Goodrich & Rosati, October 17, 2002
"Disclosure Controls," National Investor Relations Institute, October 8, 2002
Admissions:
Bar of the District of Columbia
State Bar of California
Supreme Court of California
Delaware Court of Chancery
Various U.S. District Courts
U.S. Court of Appeals for the District of Columbia, Third, Seventh, Ninth, and Tenth Circuits
U.S. Supreme Court
Education:
J.D., Yale Law School, 1980
Note & Topics Editor, Yale Law Journal (Volume 89); Director of Debating for Yale University
B.A., History, Yale College, 1977
Summa Cum Laude; With Distinction in History; Member, Phi Beta Kappa; National Merit Scholar; President, Yale Debate Association; Speaker, Yale Political Union