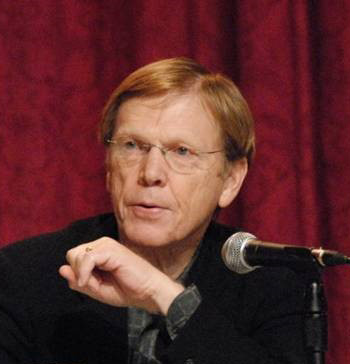 Caleb L. Fowler, Esq.

Onancock, Virginia
C.P.C.U Arbitrator & Mediator
Arbitration & Mediation
Arbitrator of insurance and reinsurance disputes between policyholders and insurers, insurers and reinsurers, reinsurers and retrocessionaires, managing agents/underwriters and insurers, pools and syndicates

Am retired President of multi-company (over 50 individual companies) insurer, and have been an officer of property-casualty, life, reinsurance companies, both domestic and international.

Participant in 200+ arbitrations, approximately 25% serving as umpire, the remainder as party appointed arbiter for each of the respective types of parties noted above

Do not offer consulting services or expert witness testimony

Have served on panels deciding a broad range of disputes; however my involvement tends to be on complex matters with considerable amounts/significant issues in dispute

Have served as panelist in several arbitrations involving amounts in excess of one billion dollars, others involving hundreds of millions, also ones of small sums involving issues of importance
Several matters have required more than 50 hearing days, one totaled over 90

Speaker and Panelist at ARIAS-US, Reinsurance Association of America, and Mealey's seminars on insurance arbitration
Member Reinsurance Association of America Taskforce on Arbitration Improvements
Co-Chair Board of Trustees: Center for Conflict Resolution at Salisbury University
Insurance Industry Experiences
President – CIGNA Property & Casualty Companies (CIGNA P & C)

Culmination of 28 year career with the Insurance Company of North America (INA) and its successor, CIGNA P&C
Responsible for multi-billion dollar property and casualty insurance operations, US and international, direct and reinsurance

International responsibilities included disability, accident and health coverages

Responsibilities included ceded reinsurance; personally supervised and participated in the purchase of treaty protections in worldwide markets
Chief Financial and Claims Officer – CIGNA P & C

Responsible for all claims functions, including major claims involving toxic substances
Responsible for all financial and planning functions, including actuarial, accounting, and financial reporting, business and strategic planning

President – International Reinsurance, CIGNA P&C

Responsible for global reinsurance, with 10 offices worldwide
President – INA Re S.A. (Brussels based European Reinsurer)
Majority of time spent outside the US during this period

Regional Vice President – INA

Responsible for INA's Western Region insurance operations, headquartered in California
Responsibilities included underwriting, marketing, claims, processing, planning and control
$500 million+ direct book of business

Vice President and Associate General Counsel – INA

Responsible for the majority of legal functions

Vice President and Claims Counsel – INA

Responsible for claims litigation, including 120 person staff counsel operation

Vice President and Contracts Counsel

Responsible for drafting and review of broad range of contracts

American Insurance Association (AIA) – Board of Directors

Special Board Committees on Superfund and Workers Compensation

American Institute of Property and Liability Underwriters

Board of Directors and Executive, and Finance Committees
Board of Ethical Inquiries

Insurance Services Office (ISO) – Board of Directors
Insurance Information Institute (III) – Board of Directors
Terra Nova Insurance Co. Ltd. (London Reinsurer) – Board of Directors
Board of Directors of two large Managing General Agents/Underwriters
Law Firm
Partner – Holland & Knight – Washington, D.C.
Academic Degrees, Professional Accreditations and Associations
Bachelor of Arts – University of Pennsylvania
Master of Business Administration – the Wharton School, University of Pennsylvania
Juris Doctor – Temple University School of Law
Chartered Property and Casualty Underwriter (CPCU)
Member of the Bars of Pennsylvania and the District of Columbia
Member – American Bar Association – Torts and Insurance Section
Member – Federation of Insurance and Corporate Counsel
Certified Arbitrator and Umpire – ARIAS-US
Certified Neutral – American Arbitration Association
Download Bio
inquiry+fowler@fedarb.com