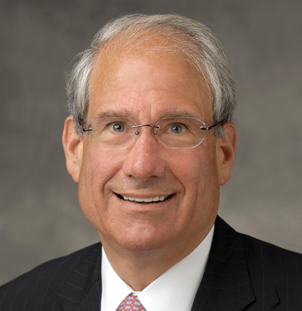 David W. Ichel, Esq.

Miami, Florida / New York, New York / Raleigh-Durham, North Carolina
Arbitrator, Mediator, Mock Trials, Special Master
David Ichel is a Chambers USA-ranked full-time mediator, arbitrator and special master in complex commercial disputes, both national and international. He retired from Simpson Thacher & Bartlett LLP in New York, where he litigated complex civil cases on both sides of the "v" and advised an international array of corporate, association and individual clients for 37 years from 1978-2015, 29 of those years as a partner.
Ichel also teaches Complex Civil Litigation at Duke Law School, where he has taught since 2011, and has taught Large Scale Litigation at University of Miami Law School (2018-2020). Ichel has also been Chair (2019-2021) and a member (2018-2023) of the Editorial Board of Judicature, the more-than-century-old journal devoted to best practices in judging, issues facing the judiciary and promoting the rule of law.
Mr. Ichel's specialized expertise includes complex commercial litigation, contract and fraud claims of every kind, mergers, acquistions, joint ventures, partnerships, insurance disputes, financial services and securities, IP disputes, executive employment issues, energy disputes, corporate governance, product liability and mass torts. In his 37 years of law practice, and years since as a full-time mediator and arbitrator, he has had extensive experience across a variety of industries internationally, including the bio/pharmaceutical industry, financial services and insurance industries, alcohol and soft-drink industries, energy production equipment and service industries and automobile and motorcycle industries.
Ichel is a Fellow of the Chartered Institute of Arbitrators (FCIArb), a panel member of the American Arbitration Association (AAA) rosters of Commercial Arbitrators and Mediators, International Centre for Dispute Resolution (ICDR) roster of Arbitrators and Mediators,the CPR Institute for Conflict Prevention and Resolution Panel of Distinguished Neutrals, the ICC/ USCIB panel of arbitrators and mediators. He is also an ARIAS-US certified Arbitrator and Mediator. He has served as a chair/president, party appointed arbitrator, and as a sole arbitrator, and has served in JAMS arbitrations as well as in ad hoc arbitrations.
Ichel is a member of the American Law Institute (since 1993); the Board of Visitors of Duke Law School (since 2005; Chair 2009-2014); the Advisory Committee of the University of Miami Class Action & Complex Litigation Forum (2018-2023); the Board of Mobilization for Justice, Inc. (since 1994; Chair 2000-2002; emeritus 2019-present) and chaired the Product Liability Committee of the New York City Bar Association (2005-2008), which included nationally prominent plaintiff and defense counsel, law professors and judges. He has been admitted to the bars of New York, New Jersey, Washington, DC and numerous United States District Courts, Circuit Courts of Appeal and the Supreme Court of the United States.
Ichel received his BA degree from Duke University, summa cum laude, in 1975. He received his JD from Duke Law School in 1978, where he served on the Duke Law Journal.
Sample Mediation Appointments:
Company acquisition disputes (refusal to close, representations and warranties, covenants, financing and inventory valuation issues; private equity acquisitions, CFIUS)
Joint venture and partnerships disputes
Pharmaceutical (and bio-pharma) development contract, IP and fraud claims (several)
Cases against accounting firms, law firms
Energy project dispute with equipment manufacturer
Claims against Health & Life Insurers(hospital providers versus health insurer, life insurance market practices claims)
Professional Sports team naming/ trademark rights
Advertising technology contract dispute
Shark-Tank entrepreneur claims
Class actions against financial services, life insurance and food manufacturing companies
Bond Indenture action
Medical device supply / distribution contract dispute
Air-rights /construction dispute
Technology companies dispute over a State Medicaid data project
CFIUS -based acquisition failure
Lawyer fee allocation dispute following a mega recovery
Bank RMBS portfolio acquisition representations and warranties and fraud disputes
International dispute over acquisition agreement for resort properties
Food processing company dispute with production machinery suppliers and insurer
Company and executive non-compete and non-solicitation disputes
Executive employment terminations
International private equity investor fraud and breach of contract claims involving company being acquired shortly after the investor had been cashed out
Bankruptcy Liquidation Trust claims (several): accounting firms, major solar energy plant failure.
Sample Arbitration Appointments:
Pharmaceutical acquisition dispute over sale of company, drug compound, milestones
International alcohol beverage company trademark license dispute
Energy drink distributorship termination
Energy turbine production joint venture breakdown
International supply/ distribution refrigerant contract
Numerous insurance coverage disputes (representations & warranties, environmental, product recall, named hurricane/storm, Covid-19 property, accident/product liability)
Life & Health Insurer dispute with third party claims administrator
Am Law 50 Law Firm dispute with former partner
International telephone and internet tower and equipment construction dispute between contractor and telephone company
Bio-pharma patent claim and release dispute
International IP claims for development of a novel fresh fruit type
Jet fuel manufacture and supply contract dispute
International corporate investor fraud and breach of contract claims against global bank
Claims over liquidation of theatrical and filmed entertainment props rentals partnership
Dispute over corporate employee savings, benefits and credit card account facilities joint venture terms, termination, compensation and IP agreements
Hospital acquisition contract dispute
Large scale loan origination and sale agreement dispute
Sample Special Master Appointments:
Court appointed Special Master for commercial litigation discovery disputes and settlement mediation, including:
Cook v. Vogel (Supreme Court New York County, Commercial Part– 2018). Appointed discovery special master on consent of the parties, then asked by the parties to mediate the case. Case successfully settled.
Alam v. Ahmad ( Supreme Court New York Country, Commercial Part (2019-21). Appointed special master on consent of the parties for all discovery matters in case involving international and large port facility investments.
FPG Maiden Lane v. Bank Leumi USA (Supreme Court New York County, Commercial Part 2022-23). Appointed special master on consent of the parties for discovery matters in this case involve mortgage foreclosure and lender liability claims involving a large Manhattan building development.
[5-10-23]
Download Bio
inquiry+ichel@fedarb.com