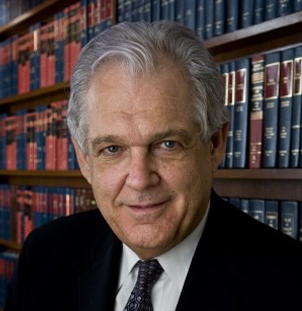 George A. Bermann, Professor

New York, New York
Arbitrator
Jean Monnet Professor of EU Law
Walter Gellhorn Professor of Law; Director, European Legal Studies
Current Overseas University Affiliations:
Visiting Professor, Ecole de droit, Institut des Sciences Politiques (Sciences Po), Paris, France
Visiting Professor, Collège d'Europe, Bruges, Belgium
Principal Professional Offices and Affiliations:
President, Académie internationale de droit compare (International Academy of Comparative Law)
Past President, American Society of Comparative Law (ASCL)
Past editor-in-chief , American Journal of Comparative Law
Member, New York City Bar Committee on International Commercial Dispute Resolution.
Publications:
Transnational Litigation (West);
Mandatory Rules of Law in International Arbitration (Juris);
Cases & Materials on European Union Law (West);
Introduction to French Law (Kluwer);
French Business law in Translation (Juris);
Party Autonomy in International Contracts (Juris)
International Arbitration Activities:
International Arbitrator (chair, party-appointed, and sole) since 1980, in all fields, including construction, distributorship and franchise, corporate acquisition, insurance, antitrust, securities, general contract, environment, agency and partnership, intellectual property, employment, energy, banking and finance, joint ventures, pharmaceutical, real estate, transport. Both ad hoc and institutional (ICC. AAA, ICDR, DIS, LCIA, CIETAC)
Director, American Arbitration Association (AA)
Member, Academic Council, Institute for Transnational Arbitration (ITA); International Arbitration Club of New York
Arbitral institution memberships: Member of Roster of International Arbitrators of American Arbitration Association (AAA), International Center for Dispute Resolution (ICDR), Center for Conflict Prevention and resolution (CPR), Chinese International Economic Trade Arbitration Commission (CIETAC)
Guides and Rosters: Chambers' Guide to International Arbitrators; Global Arbitration Review, Who's Who in International Arbitration; Juris Roster of International Arbitrators
Current Arbitration Projects:
Chief Reporter, American Law Institute, Restatement (Third) of the US Law of International Commercial Arbitration
Co-author (with Emmanuel Gaillard), UNCITRAL Guide to the New York Convention (current)
Frequent expert witness in US courts, international arbitral tribunals and courts abroad, on foreign law (French, Belgian, German, Swiss and EU law, as well as US law) and international litigation and arbitration
Counsel and advisor to counsel in international commercial arbitration
Foreign Languages:
English (fluent);
French (fluent);
German (reading);
Spanish (reading)
Education:
JD, Yale Law School;
LLM, Columbia Law School;
BA, Yale College;
Doctor honoris causa, University of Fribourg, Switzerland.
Download Bio
inquiry+bermann@fedarb.com