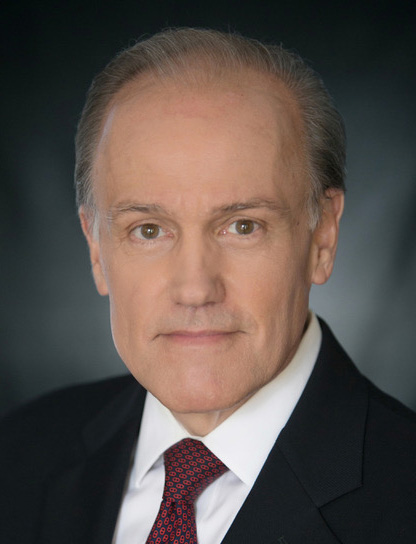 James H. Pooley, Esq.

San Francisco, CA & Silicon Valley, CA
Arbitrator, Expert, Special Discovery Master
During his litigation and trial practice from 1973 to 2009, James Pooley handled a variety of commercial litigation, with an increasing emphasis over time on trade secret disputes and then patent disputes. He has been primary counsel on over 200 trade secret matters, and about 25 patent matters. During that time, he also acted as arbitrator, judge pro tem and special master in dozens of cases.
Following his return from diplomatic service in 2015 he has acted as litigation counsel in selected matters while focusing much of his work on arbitration, advisory and expert assignments.  Recent matters (that is, since 2015) have involved engagements on behalf of the following parties (confidential engagements are not listed):
General Electric
Qualcomm
Nomura
Edifecs
Solar Junction
Broad Institute
Arbitrator, Special Master, Expert – IP and Technology Disputes
ADR neutral, judge pro tem, and special master for courts handling complex trade secret, patent and technology-related commercial disputes.  Expert in trade secret management and litigation regarding trade secrets and patents.
Experience
Private attorney, California (1973-2009 and 2015-current)
Civil trial practice in state and federal courts, focusing on commercial technology-related litigation in a variety of areas such as securities, R&D contracts and software, but ultimately with a heavy concentration in trade secret and patent matters.  Extensive trial experience, including jury trials, as well as ADR, acting as advocate and as neutral arbitrator.  Served frequently as judge pro tem and special master.
World Intellectual Property Organization, Geneva, Switzerland (2009-2014)
Deputy Director General, responsible for operation of the international patent system (PCT), as well as programs for global development of patent laws and of innovation policies.  Managed diverse staff from more than 60 countries.  Served as diplomat working with national government agencies and NGOs in every region of the world.
Teaching and Public Speaking
Adjunct Professor, University of California at Berkeley (1998-2009 and current)
Adjunct Professor, Santa Clara University School of Law (1983-1986)
Lecturer, Federal Judicial Center IP course for Federal Judges (1999-2009 and current)
Numerous presentations to government, industry and professional organizations
Faculty, annual IP training for federal judges sponsored by the Federal Judicial Center and Berkeley Law
Publications
Trade Secrets Case Management Judicial Guide (forthcoming 2019)
Secrets: Managing Information Assets in the Age of Cyberespionage (Verus Press 2015)
Trade Secrets (legal treatise), Law Journal Press 1997-2018 (updated semiannually)
Patent Case Management Judicial Guide (co-author), Federal Judicial Center 2009, 2016
Introduction to Patents (video for juries), Federal Judicial Center 2002, 2013
Trade Secrets (a book for non-lawyers), McGraw-Hill 1982, Amacom 1989
Contributing Editor, Trade Secrets Practice in California
Scores of articles in various professional and law school journals
Honors and Awards
Listed in: Guide to the World's Leading Patent Law Experts, Best Lawyers in America,
Chambers' America's Leading Business Lawyers, California Super Lawyers
Inductee, IP Hall of Fame 2016
Lifetime Achievement Award, Managing Intellectual Property 2017
2003 Lawyer of the Year, California Lawyer magazine
Senior Fellow, California Council on Science and Technology
Eagle Scout
Leadership
American Intellectual Property Law Association – President (2007-2008), Board Member (1999-2009)
National Inventors Hall of Fame – Board Chairman, Board Member (2002-2009, 2015-2018)
National Academies of Science (2000-2004) – Member, Committee on IP Rights in the Information-Based Economy
California Council on Science and Technology (2005-2006) – Member, Intellectual Property Study Group
Boy Scouts of America – Member, National Advisory Council (2010-present); Baden-Powell Fellow
Member, various local nonprofit boards (1980-2009 and current)
Education
Columbia University 1973 (Harlan Fiske Stone Scholar), J.D.
Lafayette College 1970, B.A. with Honors (International Affairs)
Université de Paris 1969
Languages
English (mother tongue)
French (advanced, ILR level 3)
Download Bio
inquiry+pooley@fedarb.com