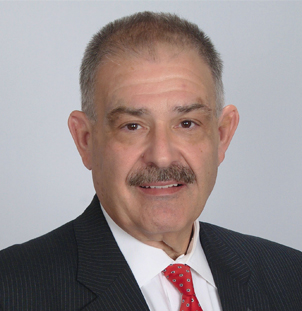 John Robert Panico, Esq.

Indianapolis, IN
Arbitrator & Mediator
John Robert Panico brings over 35 years of litigation, human resources and alternative dispute resolution experience to his professional practice, and exclusively limits his ADR practice to arbitrating and mediating employment and labor disputes.
Before becoming an arbitrator and mediator, Mr. Panico enjoyed a calling as an employment and labor trial attorney; in-house counsel; and as a human resources and labor relations executive. His extensive and unique experience includes, but is not limited to: litigating and mediating employment cases in both  federal court and before quasi-judicial administrative agencies for corporate and employee-plaintiff clients; litigating unfair labor practice cases; arbitrating and mediating collective bargaining disputes; and directing the human resources function in manufacturing, transportation, health care, utilities, mining, governmental and hospitality organizations. Mr. Panico has successfully implemented alternative dispute resolution programs and has resolved claims of wrongful termination, retaliation and workplace discrimination utilizing ADR programs and procedures.
Areas of Expertise
Employment Discrimination Claims

Age
Gender
Race
Religion
Disability
Pregnancy
National Origin
Sexual Orientation
Wrongful Termination
Sexual Harassment
Retaliation
Wage and Hour
Family and Medical Leave
ERISA and Fringe Benefits
Drug and Alcohol Testing
Occupational Safety and Health
Employment Investigations (Fair Credit Reporting Act)
Breach of Employment Agreements

Employment Contracts
Non-Solicitation/Non-Compete Agreements
Trade Secret and Intellectual Property Agreements

Workplace Torts

Negligent Hiring, Supervision and Retention
Defamation
Inference with Contractual and Business Relationships
Employee Blacklisting
Invasion of Privacy
False Imprisonment (Employee Investigations)
Infliction of Emotional Distress

Breach of Labor Union's Duty of Fair Representation
Breach of Collective Bargaining Agreements
Alternative Dispute Resolution Panels
Arbitrator- New York Employment Relations Board
Mediator- U.S. District Court, Northern District of Indiana
Mediation Assistance Panel – U.S. District Court, Southern District of Indiana
Pro Bono Mediator – U.S. Equal Employment Opportunity Commission
Registered Civil Mediator – Indiana Circuit and Superior Courts
Arbitrator – New York Automobile Lemon Law Program
Legal Experience
Attorney-Arbitrator-Mediator, PANICO LAW LLC, Indianapolis, Indiana
Labor & Employment Counsel, City Attorney's Office, San Diego, California
Employment Attorney, ECKERT CRAVEN, P.C., Indianapolis, Indiana
Labor & Employment Attorney, GROTKE & BEKES, P.C., Greenwood, Indiana
General Counsel, Magnesium Corporation of America, Salt Lake City, Utah
Labor Attorney, BLANKENSHIP & ASSOCIATES, Greenwood, Indiana
Law Clerk, MEYER, SUOZZI, ENGLISH & KLEIN, P.C.
Bar Admission
State Bar of California, Utah & Indiana
U.S. District Court – Utah, Northern and Southern District of Indiana
U.S. Court of Appeals
Human Resources Experience
Director of Labor Relations, UNIVERSITY OF CHICAGO
Director Employee Relations & Workforce Compliance, PUBLIC HEALTH TRUST MIAMI-DADE COUNTY
Sr. Director of Collective Bargaining, NEW YORK CITY TRANSIT
Sr. Manager of Human Resources, HOSPIRA, INC.
Director of Labor Relations, GES EXPOSITION SERVICES
Director of Industrial Relations, CELITE CORPORATION
Director of Human Resources, INDIANAPOLIS WATER COMPANY
Director of Human Resources, REXNORD, INC.
Director of Labor Relations/Counsel, MAGNEQUENCH INTERNATIONAL
Director of Labor Relations, HORIZON HEALTHCARE CORPORATION
Education
Juris Doctor, Irvine University School of Law
M.S. with Distinction, Labor & Industrial Relations, New York Institute of Technology
B.A., Politics, Economics & Society, State University of New York at Old Westbury
Professional Associations
Indiana State Bar Association – Employment, Labor & ADR Sections Member
Indianapolis Bar Association
Indiana Association of Mediators
Teaching Experience
Associate Adjunct Professor, New York Institute of Technology
Taught Undergraduate Courses in Labor Relations Law and Personnel Management
Download Bio
inquiry+panico@fedarb.com