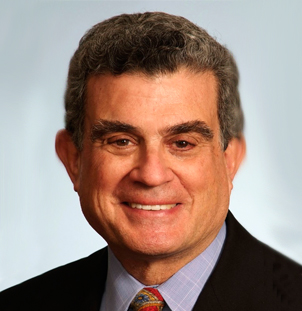 Lee A. Freeman, Jr., Esq.

Livingston, MT
Arbitrator and Mediator
Lee Freeman has been an arbitrator, mediator, trial lawyer and lead counsel in many major complex commercial cases. He is known for his expertise in antitrust cases requiring extensive economic analysis of damages, as well as securities and commodities law, public utilities regulation, ERISA litigation, and cases focusing on accounting issues. He has also been a Chapter 11 Bankruptcy Trustee for an electrical utility.
A magna cum laude graduate of Harvard Law School and Harvard College, he was a law clerk to Justice Tom C. Clark, U.S. Supreme Court and then an Assistant U.S. Attorney for the District of Columbia. He was a partner in Freeman, Freeman & Salzman (1968 – 2007), a partner at Jenner & Block (2007-2011), and served as Special Assistant Attorney General for antitrust litigation for Illinois, West Virginia and Indiana (1969-79), Pennsylvania (1974-82), Colorado, Michigan, Minnesota, Kentucky, South Dakota, and Wisconsin (1974-79).
Mr. Freeman is a member of the bar in Illinois, Montana and the District of Columbia and admitted to practice before the U.S. Supreme Court, nine Courts of Appeals, and numerous District Courts. He has been a frequent speaker on antitrust law and has taught classes at John Marshall Law School and the University of Chicago.
Mr. Freeman's extensive background in trial and trial preparation for highly contentious, multi-party cases gives him a unique perspective for complicated corporate disputes.
Mr. Freeman is highly ranked by Chambers USA. For example:
Chambers USA 2007, The Client's Guide: "Legend in the antitrust area," Lee Freeman [is] credited with a genuine passion for antitrust law, [and] is one of the most eminent individuals in the market. "He's polished, he's a gentleman and he's one of those guys whose word you can take and you know it's good."
Chambers USA 2005, The Client's Guide: "The 'honorable and engaging' Lee Freeman attracted much client praise for antitrust and general complex litigation and appellate work. Blessed with a disarming 'laid back Columbo style,' Freeman 'invariably gets the job done efficiently and quickly.'"
Representative experience:
Antitrust Law:
In re Vitamins Antitrust Litigation, M.D.L. Docket No. 1285 (D.D.C., 1999-2003, Judge Tom Hogan) Counsel to plaintiffs Cargill, Coca Cola, Agribrands International, Iams , Carl S. Akey, Inc., Ralston Purina, and RalCorp.
In re Carbon Dioxide Industry Antitrust Litigation, M.D.L. Docket No. 940 (M.D. Fla. 1992-1996) Counsel to plaintiffs Anheuser-Busch, Cargill, Coca-Cola Enterprises, Kraft Foods, PepsiCo, Sara Lee, Campbell Soup, and IBP, and lead trial counsel for all plaintiffs
Uranium Industry Antitrust Litigation, M.D.L. Docket No. 342 (N.D. Ill., 1978-1981) Counsel to Westinghouse Electric Corporation
In re Master Key Antitrust Litigation, 1978-1 Trade Cases ¶ 61,887 (D. Conn. 1977) (Judge M. Joseph Blumenfeld):
"Lee A. Freeman, Jr. was the moving force behind this lawsuit. As counsel to the state-wide governmental classes and co-liaison counsel, Mr. Freeman directed the discovery, took charge of most of the pre-trial motions, and was the dominant counsel at trial. . .
The settlements here occurred only after seven years of extremely contentious and hard-fought litigation on the question of liability, involving massive discovery and some six weeks of jury trial. . . Eaton and Sargent vigorously litigated their defense; they certainly gave no quarter and offered no hope of compromise prior to trial."
Children's Books Antitrust Litigation (N.D. Ill.) (1968-1972)
Judge Bernard M. Decker described work in this matter at 55 F.R.D. 221 (N.D. Ill. 1972):
"The [Freeman firm] clearly qualify as skillful and experienced counsel in the field of antirust law. . . . When this court's order had to be defended in the Court of Appeals and in the United States Supreme Court in the second of the mandamus actions, I had in Lee Freeman, Jr., as able a brief writer and as earnest an advocate as I could have selected. . . .
What is more important, this type of dedicated and zealous representation has obtained excellent financial results for the [public school and library] class members.
Wabash Valley Power Ass'n v. Northern Indiana Public Service Co., No. 83-0156 (N.D. Ind., 1983) (NIPSCO required to wheel power to Wabash Valley's members in NIPSCO's service territory, more than a decade before deregulation of the electric utility industry)
Krubur, Inc. v. Olin Corp., No. 73 C 1674 (N.D. Ill. 1974) (three-week trial with favorable jury verdict for attempted monopolization)
In re Brand Name Prescription Drugs Antitrust Litigation, 186 F.3d 781 (7th Cir. 1999) Defense counsel for Forest Laboratories
Supreme Court cases:
Illinois Brick Co. v. State of Illinois, 431 U.S. 720 (1977) (indirect purchasers denied antitrust standing) Counsel to State of Illinois
Decker v. Harper & Row Publishers, 400 U.S. 348 (1971) (scope of attorney corporate client privilege) Counsel to Judge Decker
Major appellate arguments in U.S. Courts of Appeal are listed in the Appendix.
Securities and Commodities Law:
Wabash Valley Power Association, Inc. v. Public Service Co. of Indiana, Inc., et al., No. IP 84-252C (S.D. Ind. 1984-1990) (counsel to Wabash Valley in action for fraud re. Marble Hill Nuclear Plant)
In re Cox & Frey, Comm. Fut. L. Rep. (CCH) ¶ 23,947 (1975-1987) (defended trader accused of cornering 1971 wheat futures market)
Public Utilities Regulation:
Representation of Central Vermont Public Service Co. in successful challenge to constitutionality of the New Hampshire Electric Utility Restructuring Act. Public Service Co. of New Hampshire v. Patch, 221 F.3d 198 (1st Cir. 2000), aff'g, 87 F. Supp. 2d 57 (D.R.I. 2000).
ERISA Litigation:
Representation of corporate defendants and retirees in suits attacking denial of pension rights and health and medical benefits
Call v. AT&T Pension Fund, 475 F.3d 816 (7th Cir. 2007)
Williams v. Rohm & Haas Pension Fund, 497 F.3d 310 (7th Cir. 2007)
Berger v. Xerox Corp., 338 F.3d 755 (7th Cir. 2003
Stearns v. NCR Corp., 297 F.3d 706 (8th Cir. 2002)
Bankruptcy:
In re Wabash Valley Power Ass'n, 72 F.3d 1305 (7th Cir. 1995) Successful reorganization under Chapter 11, after lengthy trial and appellate proceedings. REA's attempts to pre-empt Indiana law twice declared invalid: WVPA v. REA (I), 713 F. Supp. 1260 (S.D. Ind. 1989), aff'd, 903 F.2d 445 (7th Cir. 1990); WVPA v. REA (II), 773 F. Supp. 1178 (S.D. Ind. 1991), aff'd, 988 F.2d 1480 (7th Cir. 1993)
Served as Chapter 11 U.S. Bankruptcy Trustee in In re. Southern Montana Electric Generation and Transmission Cooperative, Inc., Case No. 11-62031011 (Billings, Montana) (Nov. 2011- Nov. 2013). Judge Kirscher summarized this work in his fee award:
"The Trustee assumed control of the Debtor and its operations in November of 2011. At that time, the Trustee was faced with a number of obstacles; the Members of the Debtor could not agree on anything, Debtor was saddled with enormous debt associated with the construction of Highwood Generating Station, and the Debtor was burdened with power contracts that required the Debtor to pay rates for power that exceeded the rates available on the open market, to name a few. The Trustee tackled the obstacles head on and achieved, in almost every instance, a positive result. Indeed, this Court applauds the Trustee's efforts between his appointment in November of 2011 and October 21, 2013, when . . . the Trustee's efforts removed the deadlock between the Debtor's Members that paralyzed the Debtor, thereby creating a situation where the Debtor was in a position to be restored as a debtor-in-possession"
Arbitration and Mediation:
Party-appointed neutral arbitrator in SESAC, Inc. v. Radio Music Licensing Committee, Inc., Case No. 2:12—cv—05807 (2016-17)
Served as party-appointed arbitrator in a number of commercial disputes, which were settled before substantive rulings.
Party arbitrator in commercial dispute between FTD Ass'n and Florists' Transworld Delivery, Inc. (1998).
Mediator in a number of commercial disputes, including an antitrust action by a group of radiologists against St. Peter's Hospital in Helena, Montana, Capitol Radiology v. St. Peter's Hospital, et al., (D. Mt., Judge Malloy) (2010)
Professional and Community Service:
American College of Trial Lawyers, the American Bar Association, served on the Council for the Antitrust Section, and the American Law Institute.
Honorary Counsul for the Czech Republic for the States of Montana, Idaho, and Wyoming
Lyric Opera of Chicago, Board of Directors (1995-2007) (Executive Committee 2004-2007)
Fine Arts Music Foundation of Chicago, Board of Directors (1970-80) and President (1976-77)
Chamber Music Society of Montana, Director (current)
Graywolf Press, Director, Minneapolis, Minnesota (current)
Montana Land Reliance, Trustee, Helena, Montana (current)
Educational Background:
Harvard Law School (J.D. magna cum laude); Case Editor of Harvard Law Review
Harvard College (B.A. magna cum laude)
APPENDIX
Appellate Arguments
Antitrust
1. In re Master Key Antitrust Litigation, 528 F.2d 5 (2d Cir. 1975)
2. In re Master Key Antitrust Litigation, 507 F.2d 292 (9th Cir. 1974)
3. In re Master Key Antitrust Litigation, 580 F.2d 1045 (2d Cir.1978), aff'g, 1978-1 Trade Cases ¶ 61,887 (D. Conn. 1977) (fee award by Judge M. Joseph Blumenfeld)
4. In re Master Key Antitrust Litigation, 580 F.2d 1045 (2d Cir. 1978) (affirming denial of defendants' Rule 60 motion)
5. State of Illinois v. Bristol-Myers Co. (Ampicillin Antitrust Litigation), 470 F.2d 1276 (D.C. Cir. 1972)
6. In re. Corrugated Containers, 694 F.2d 1041 (5th Cir. 1983) (appeal involving Willamette)
7. FTC v. Markin, 532 F.2d 541(6th Cir. 1976)
Public Utility Regulation:
8. Public Service Co. of New Hampshire v. Patch, 221 F.3d 198 (1st Cir. 2000), aff'g, 87 F. Supp. 2d 57 (D.R.I. 2000), cert. denied (2001)
9. Public Service Co. of New Hampshire v. Patch, 202 F.3d 29 (1st Cir. 2000)
10. Public Service Company of New Hampshire v. Patch, 167 F.3d 15 (1st Cir. 1998)
11. Public Service Co. of New Hampshire v. Patch, 167 F.3d 29 (1st Cir. 1998), cert. denied (1999)
12. Wabash Valley Power Ass'n v. REA (I), 713 F. Supp. 1260 (S.D. Ind. 1989), aff'd, 903 F.2d 445 (7th Cir. 1990)
13. Wabash Valley Power Ass'n v. REA (II), 773 F. Supp. 1178 (S.D. Ind. 1991), aff'd, 988 F.2d 1480 (7th Cir. 1993) (declaratory judgment invalidating REA's attempts to preempt jurisdiction of Indiana Public Service Commission over Wabash Valley's rates)
14. Jay County REMC v. Wabash Valley Power Ass'n, 692 N.E.2d 905 (Ind. Ct. App. 1998) (obtained an injunction for Wabash Valley prohibiting Jay County from switching to Cinergy for its power supply requirements)
ERISA:
15. Call v. Ameritech Management Pension Plan, 475 F.3d 816 (7th Cir. 2007), cert. denied, (2008) (affirmed $32 million judgment against Ameritech for underpayment of lump sum pension benefits.)
16. Williams v. Rohm & Haas Pension Fund, 497 F.3d 710 (7th Cir. 2007), cert. denied (2008) (affirmed liability for excluding value of Cost of Living Adjustment from lump sum payments of accrued benefits)
17. Berger v. Xerox Corporation, 338 F.3d 755 (7th Cir.), cert. denied (2003) (affirmed $265 million judgment for penalizing retirees in cash balance pension plan who took accrued benefits in lump sums)
18. Stearns v. NCR Corp., 297 F.3d 706 (8th Cir. 2002), cert. denied (2003) (secured reversal of a District Court decision that NCR had improperly reduced vested health-care benefits to a special class of retirees )
Bankruptcy and Commercial:
19. In re Wabash Valley Power Ass'n, 72 F.3d 1305 (7th Cir. 1995), cert denied (1996) (secured affirmance of confirmation of the re-organization plan on appeal over absolute priority objection)
20. Rex Carr v. Stephen M. Tillery, et al., 591 F.3d 909 (7th Cir. 2010) (successfully defended members of a dissolved law firm in RICO action)
21. Godfrey v. Kamin and Jenner & Block, 19 Fed. Appx. 435 (7th Cir. 2001) (affirming grant of motion to dismiss for defendant clients)
22. Godfrey v. Kamin and Jenner & Block, 62 Fed. Appx. 693 (7th Cir. 2003) (affirming grant of summary judgment)
23. Frey v. CEA, 931 F.2d 1171 (7th Cir. 1991 (dispute over award of fees following exoneration of George Frey on manipulation charges)
24. In re Burlington Northern, Inc., Employment Practices Litigation, 832 F.2d 430 (7th Cir. 1987)
25. New York City Redevelopment Corp. v. Hart, 796 F.2d 976 (7th Cir. 1986)
[v6-25-20]
Download Bio
inquiry+freeman@fedarb.com