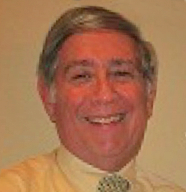 Martin D. Haber, Esq.

New York, New York
Arbitrator & Mediator
Certified Arbitrator by ARIAS.US and appointed to the ARIAS US Umpire List. Member of the NCIGF ADR Panel of Neutrals, CPR Inter-Insurer Arbitration Panel and the American Arbitration Association National Panel of Neutrals, Business Experience as member of Board of Directors of US, UK, Bermudian, European, Canadian, Asian and Australian Insurance and Reinsurance Subsidiaries of The Continental Corporation and Chief Legal Officer for Worldwide Property Casualty and Reinsurance Operations for The Continental Corporation 1984-1995.
Employment History
Private Practice (December 1995 to Present)
Clients
International general business corporations, insurers, reinsurers, insurance agents.
Assignments
Presently participating in various Arbitrations as Umpire or Party Appointed Arbitrator involving local and international disputes. Acquisitions and dispositions of insurers, reinsurance and insurance runoff obligations, financing of insurance obligations, litigation, insolvency, investment, general business, corporate and regulatory matters. Expert Witness testimony.
Pro Bono
Member of the Dispute Resolution Sections of the American Bar Association and the New York State Bar Association.
The Continental Corporation (Now CNA Financial Corporation)                (1979 to December 1995)
General Counsel: Property/Casualty and Reinsurance Operations              (1984 to Dec. 1995)
General Counsel and Senior Staff Legal Advisor
Structured and negotiated acquisitions and dispositions worldwide, including CNA/Continental transaction
Chair: Senior Staff's Capital Allocation Committee. Structured purchases and sales (property/casualty, accident and health, life, reinsurance and title insurance) of $2 billion in assets, and developed and implemented plans to allocate more effectively $4 billion surplus among operating companies
Counseled Senior Staff to achieve business and personal goals and resolve disputes
Served as Corporate Secretary to all U.S. insurance subsidiaries
Direct management of Insurance Regulatory Department comprised of: 9 Attorneys/6 Paraprofessionals in U.S., 2 Attorneys in Canada, and Counsel in the United Kingdom, Hong Kong, and Australia. Extensive experience in all aspects of insurance law practice including property, casualty, accident and health, title, life and reinsurance.
International Law
Participated in regular planning sessions and meetings of management of Continental subsidiaries worldwide. Attended to legal needs such as reinsurance transactions.
Negotiated international joint venture agreements and handled international arbitrations.
Awards and Significant Accomplishments
1994 Chairman's Award: Highest award given for outstanding achievement
1992 Graduate of Continental Senior Management Forum
Previous Positions within Continental
The Continental Insurance Companies (1983 to 1984)
Assistant Vice President & Associate General Counsel
Managed 2 Attorneys and 2 Paraprofessionals. Responsible for international law, reinsurance, U.S. domestic agency matters and premium finance issues.
Afco Credit Corporation (1979 to 1983)
General Counsel & Secretary
General Counsel for Continental's premium finance subsidiary, with operations in U.S. and Canada (through CAFO). Managed 2 Attorneys and 2 Paraprofessionals. Developed legislative and regulatory program, which achieved rate increases in 30 States during four-year period.
Previous Insurance Industry Employment
The Home Insurance Group (1974 to 1978)
Regulatory Counsel
Reporting to General Counsel, advised all operating and staff units regarding all phases of insurance law, reinsurance and premium finance matters.
Education and Bar Memberships
New York University School of Law
J.D., 1972; L.L.M., Corporation Law, 1980
Admitted to Practice: New York, 1973
Admitted in U.S. District Court for the Southern and Eastern Districts of NY, 1973
Admitted in U.S. Court of Appeals for Second Circuit, 1975
City College of the City University of New York
B.A. 1967, Major: Social Sciences