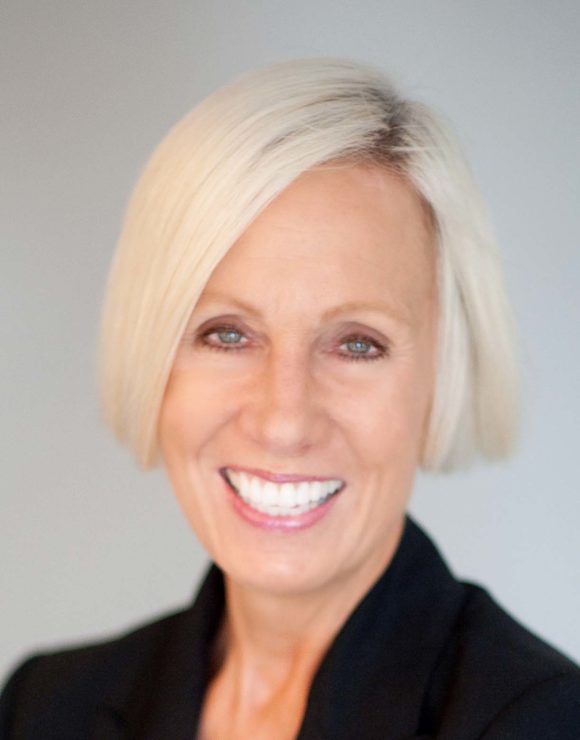 Mary A. Lopatto, Esq.

Washington, D.C.
Arbitrator, Expert opinion
Mary A. Lopatto has more than 30 years of experience in private practice in reinsurance and insurance, primarily in the claims and dispute resolution area. She also has provided specialized advice in insurance underwriting and regulatory areas, in insolvency matters, in reinsurance commutations, and on insurance and reinsurance contract wording and interpretation.
Ms. Lopatto also has extensive experience in complex and large-scale arbitrations in the Bermuda market, including matters on the Bermuda form and those subject to the Bermuda International Conciliation and Arbitration Act 1993.  She has appeared in U.S. federal and state courts representing clients in insurer insolvency and reinsurance matters.
Ms. Lopatto served as the Managing Partner for the Washington D.C. offices of two large New York law firms, the former LeBoeuf Lamb Greene & MacRae LLP and Chadbourne & Parke LLP (now Norton Rose).
Ms. Lopatto was a former Chairman and Board Member of the AIDA Reinsurance and Insurance Arbitration Society ("ARIAS"), the leading association for the insurance and reinsurance arbitration community.  As Chairman, she initiated major reforms of the certification process for arbitrators in this specialized area.
Ms. Lopatto is an ARIAS-Certified Arbitrator.
Areas of Expertise
Insurance and reinsurance claims, contract wording, and regulatory issues across a broad range of business lines and products, including:
Asbestos liability
Pollution liability
Financial reinsurance
Workers Compensation
Directors and Officers Liability
Errors and Omissions Liability
Fidelity bonds
Employment liability
Product liability
Catastrophe reinsurance
Bermuda captives
Bermuda form policies
GMDB
Disability insurance
Boiler and Machinery Coverage
Commutations
Reinsurance allocation
Representative Matters:
Arbitrations:
A confidential international arbitration involving a Lloyd's Syndicate and a U.S. insurer deciding rescission issues in a dispute concerning workers compensation insurance claims
A confidential arbitration between U.S. and French insurers involving massive asbestos bodily injury claims and issues of settlement and allocation.
A confidential arbitration between a Japanese insurer and its underwriting agent concerning aviation insurance.
A confidential Bermuda arbitration involving a European reinsurer and a Bermuda captive concerning professional liability claims arising from employment class actions.
A series of confidential arbitrations between a Bermuda captive and a Swiss company under UNCITRAL procedures and involving large pollution claims and complex issues of allocation and contribution.
A confidential arbitration involving a Bermuda captive and Swiss reinsurer arising from product liability and tax shelter claims.
A confidential arbitration involving multiple U.S. insurers and European reinsurers in a dispute involving real estate limited partnerships.
A confidential arbitration between U.S. life insurance companies in a dispute over Guaranteed Mortality Death Benefit products.
A confidential arbitration between U.S. insurers involving a multi-million dollar boiler and machinery claim.
A confidential arbitration involving a London market company and a French insurer in a dispute involving facultative reinsurance for asbestos bodily injury claims.
A confidential arbitration between a Bermuda reinsurer and U.S. company involving catastrophic reinsurance coverage during a treaty run-off period.
Insurance Coverage:
For several years has served as outside counsel for a risk retention group providing fidelity bonds and Directors and Officers/Errors and Omissions Coverage to investment companies and mutual funds.
Has served throughout her career as outside counsel advising clients with respect to property/casualty and life insurance coverage, policy wordings, and dispute resolution.
Litigation:
Numerous appearances in U.S. federal courts concerning motions to compel arbitration, motions related to arbitration discovery issues, motions to confirm or vacate arbitration awards and on matters related to insurer insolvency.
Lead reinsurance counsel in Utica Mutual Insurance Co. v. Fireman's Fund Insurance Co., No-CV-09-853 (N.D.N.Y. 2017).
Admitted to Practice:
District of Columbia (1986)
Pennsylvania (1986) (now inactive)
Education:
Princeton University, A.B. (1976)
The Catholic University of America, Columbus School of Law, J.D. (1986). Law Review Associate Editor
Recognitions:
Chambers USA, America's Leading Lawyers for Business in Insurance (Since 2010)
Consistently listed in Euromoney's Guide to the World's Leading Insurance and Reinsurance Lawyers
Consistently listed in the International Who's Who of Business Lawyers
Consistently listed in the Legal Media Group Guide to the World's Leading Insurance and Reinsurance Lawyers
Affiliations:
ARIAS-U.S. Board of Directors from 1999-2007
ARIAS Chairman 2005-2007
ARIAS Certified Arbitrator
Member, Federation of Defense & Corporate Counsel (FDCC)
Honorary Member of the Commercial Bar Association (COMBAR) North American Committee, comprised of members of the English commercial bar and leading commercial advocates from other countries
Board of Trustees (and former Board Vice Chair) of Wyoming Seminary Preparatory School, an independent college preparatory school in Kingston, PA
Former General Counsel of a Washington D.C. professional association, Women In Government Relations (WGR)
[v1-9-8-19]
Download Bio
inquiry+lopatto@fedarb.com