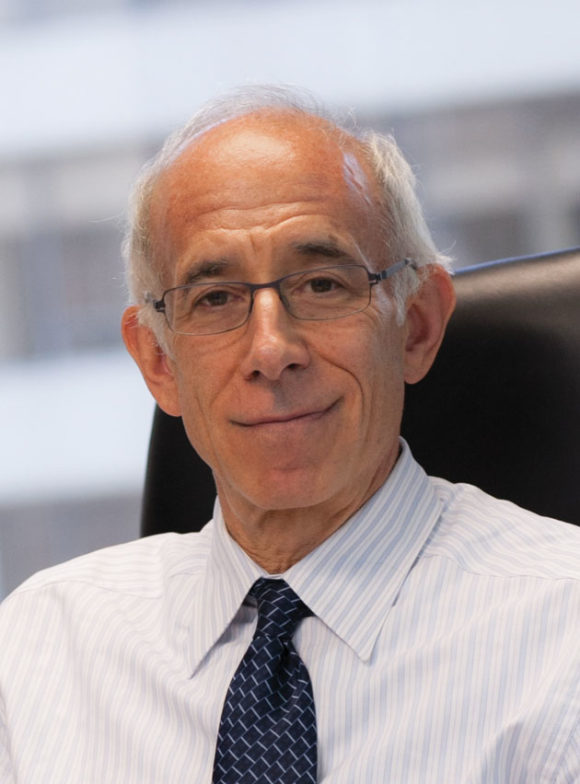 Noah Hanft, Esq.

New York, New York
Arbitrator, Mediator, Expert, Corporate Investigation
Mr. Hanft is the former General Counsel of MasterCard and the former President and CEO of the International Institute for Conflict Prevention and Resolution (CPR), a non-profit organization providing dispute resolution services as well as thought leadership in the development of best practices in arbitration and mediation. Under Mr. Hanft's leadership, CPR was widely recognized and awarded for innovation and development of best practices in both arbitration and mediation. He serves as both an arbitrator and mediator and consults with companies on dispute resolution and litigation settlement strategy. In addition, Mr. Hanft assists general counsels (and aspiring general counsels) in a coaching capacity. In May of 2019, Mr. Hanft was the recipient of the International Academy of Mediator's "Award of Excellence."
Mr. Hanft spent most of his professional career at MasterCard Worldwide in a variety of legal and business roles. Between 2001  and 2014, he was General Counsel and Chief Franchise Officer for MasterCard, where he was responsible for overseeing legal and regulatory affairs, public policy and compliance. Mr. Hanft also had responsibility for Franchise Development and Integrity, Global Diversity, Philanthropy, and Information Security.In addition to managing all of  the company's legal and regulatory matters, Mr. Hanft formulated and implemented the legal strategy that gave rise to MasterCard's transformation from a consortium of financial institutions to a highly successful public company following its IPO in 2006. Mr. Hanft introduced early dispute resolution and early case assessment protocols to MasterCard effectively utilizing mediation to resolve most of the company's major disputes through mediation. He began sitting as a mediator in 2012.  During his tenure at MasterCard, Mr. Hanft also served as Corporate Secretary and U.S.General Counsel. In the early 1990s, Mr. Hanft was  Senior Vice President and Assistant General Counsel of AT&T Universal Card Services, where he played a major role in the successful launch of AT&T's payment card programs.
Mr. Hanft began his career as an attorney with the Legal Aid Society in New York City. He has lectured and written extensively on the value of dispute resolution in resolving litigation. Mr. Hanft currently serves on the board of the Network for Teaching Entrepreneurship (NFTE) and is a member of the Council on Foreign Relations. In 2012, he was named General Counsel of the Year at the ACC Global Counsel Awards.
Representative Matters:
ANTITRUST Matters:
As in-house/General Counsel:
Developed legal strategy to resolve competitor disputes involving allegations of antitrust violations relating to issuance of payment cards; analyzed market impact resulting from modification of business practices and negotiated mediated settlement
Negotiated multi-billion dollar mediated settlement of antitrust class action involving allegations of unlawful tying of credit and debit card acceptance and anti-competitive business practices
Managed corporate efforts to address payments industry challenges stemming from allegations of unlawful pricing and industry practices; negotiated multi-billion dollar mediated resolution of class action
Civil Rights matters:
As Neutral:
Resolved multi-million dollar false arrest case brought against municipality by two women wrongfully convicted and incarcerated for seven years
Consumer Credit Matters:
As Neutral:
Managed resolution of claim of husband and wife against credit bureaus and large financial institution for FCRA violation
Dispute involving a non-U.S.  citizen seeking compensatory and punitive damages for negligence and willful FCRA violations arising from mixed credit file
As in-house/General Counsel:
Counseled clients of both lending institution and credit card network on all aspects of consumer credit, including FCRA, Truth in Lending Act and Fair Debt Collections Act.
CONSTRUCTION AND REAL ESTATE matters:
As Neutral:
Dispute between contractor, subcontractors and guarantor concerning contract for major construction project involving waste-water treatment
Dispute involving claim of constructive eviction brought by property owner against major financial institution
As in-house/General Counsel:
Advised corporations on lease agreements, asbestos issues, and purchase of office buildings
Employment matters:
As Neutral:
Dispute involving claim of harassment, gender and pregnancy discrimination brought against medical products company by senior sales employee
Sexual harassment claims brought by female construction worker against large construction corporation
Disability discrimination and retaliation claim brought against Roman Catholic Archdiocese by schoolteacher
Sexual Preference discrimination claim brought against Board of Education by schoolteacher
As in-house/General Counsel:
Negotiated senior executive compensation agreements
Managed resolution of non-compete and non-solicit disputes with competitors
Negotiated resolution of Title VII and state claims brought by employees
Insurance matters:
As Neutral:
Maritime insurance dispute between multiple carriers involving grounding of oil barges
Insurance dispute between food company and carrier arising from failure to honor policy covering damages arising from fire alleged to be arson
Intellectual property matters:
As Neutral:
Trademark dispute brought by manufacturer against distributor of grey goods alleging dilution, false designation of origin, and false advertising with counterclaims of commercial disparagement
Copyright dispute alleging unauthorized reproduction and public display of copyrighted digital art photograph
As in-house/General Counsel:
Successfully managed global trademark dispute involving allegations of infringement resulting in U.S. District Court finding that competitor trademark was generic
Resolved theft of trade secrets dispute through novel new business venture as part of mediated settlement
Managed successful defense of trademark infringement claim brought by ATM provider; developed innovative consumer and industry surveys
Securities matters:
As Neutral:
Resolved bitter multi-million dollar dispute between members of an LLC in the food distribution business involving allegations of violations under federal and state securities and common law anti-fraud laws, and breaches of fiduciary duties
Complex securities/commercial dispute brought by large family fund against principals of failed hedge fund alleging violations of Section 10(b) of the Securities Act, fraudulent inducement, negligent misrepresentation and unjust enrichment
Dispute between investor and large brokerage firm alleging negligence in investment decisions
As in-house/General Counsel:
Developed and implemented global strategy to convert MasterCard from private share corporation to publicly traded company through successful IPO involving multiple share classes and complex redemption issues; resolved multiplicity of disputes amongst stakeholders
Negotiated MasterCard's acquisition of Europay International S.A., including plan of merger, share exchange and integration agreement
Developed corporate securities program
Work history:
President and CEO, International Institute for Conflict Prevention & Resolution, 2014-2019
General Counsel and Chief Franchise Officer, MasterCard Worldwide, 2001-2014

Member, Executive Committee and Operating Committee
Board Secretary, 2001-2011

General Counsel, U.S. MasterCard Worldwide, 1993-2001

Secretary, U.S. Board of Directors, 1993-2001

Senior Vice President and Assistant General Counsel, AT&T Universal Services, 1993-2001
Vice President and Counsel, MasterCard International, 1984-1990
Associate, Ladas & Parry, 1982-1984
Trial Attorney, Legal Aid Society, N.Y., 1977-1982
SPEAKING AND WRITING ENGAGEMENTS:
6/11/19 – "The Role of the NYS Court in International Arbitration," New York International Arbitration Center
4/28/19 – "The Future of ADR," CPR Annual Europe Conference, London
3/25/19 – Arbitration 2019- "Perspectives on Best Practices in Arbitration" Fordham Law School
2/4/19 – "The Future of ADR," CPR Canada Conference, Toronto
1/31/19 – "ADR and Diversity"- New York Law School
12/10/18 – "The Balance Between Efficiency and Justice in Arbitration- AAA/ICDR Center, NY
12/3/18 – Faculty – CPR Advanced Arbitration Training – Baker & McKenzie
10/30/18 – "Breaking Impasse in Negotiations," Intl Association for Contract & Commercial Management, St. Petersburg, Fla
10/18/18 – "Driving Mediation in Arbitration"- American University School of Law, Washington, D.C.
5/31/18 – "Make ADR Great Again," CPR European Congress, London
5/17/18 – "Setting the Stage for A Successful Arbitration," Akerman, Miami
3/22/18 -"Underutilization of Mediation," NYS Bar Association, Fordham Law School
3/1/18 – "Prevention is the New Resolution: Next-Generation Practices, Solutions and Tools- CPR Annual Meeting, Atlanta, Ga.
3/1/18- "ADR in the Wake of the #MeToo Movement"- CPR Annual Meeting, Atlanta, Ga.
2/8/18 – Ethics Issues in Mediation," Thomson Reuters Webinar
10/31/17 – "The Power of Mediation." International Center for Ethno-Religious Mediation, NY
10/26/17- "Diversity and ADR," New York Law School
10/23/17 – "Globalism and International Arbitration," Atlas Arbitration Conference, Atlanta, Ga.
9/22/17 – "A Choice Between Mediation & Madness," International Symposium on Cultural Diplomacy, NY
3/19/16 – "Resolving Disputes with Governments," Amsterdam, Holland
3/18/16 – "Where Mediation and Arbitration Intersect, Amsterdam, Holland
3/24/16 – "Corporate Risk," International Association of Defense Counsel
3/24/17 – "Innovation In Arbitration," CMS, London
1/12/17- "Consumer and Employment Arbitration," Garibaldi American Inns of Court, New Jersey
11/18/16 – "Arbitration in Financial Services," Dublin International Arbitration Day, Dublin, Ireland
10/31/16 – "Role of In-house Counsel in Effective Resolution of Disputes, CPR conference, Eversheds, London
10/6/16- "Ethics Issues in International Arbitration," Thomson Reuters Webinar
6/21/16 – "Current Issues for Users of Mediation." CPR Conference, Toronto, Canada
3/24/16 – "Relational Dispute Resolution," West Coast GC Forum,
10/29/15 "Can I Sue? Your Policy May Not Allow It," Anderson Kill, NY
10/26/15 – "To Litigate or not to Litigate," West Legal Ed. Center, NY
7/14/15 – "Winning Settlement Strategies in Litigation," NYC Bar Association, NY
10/2/13 – "The Benefits of Early Dispute Resolution," Argyle Human Leadership Forum, NY
10/5/10 – "Ethics For Today's Trial Counsel," ALM Litigation Summit, NY
SELECTED PUBLICATIONS:
11/27/17 – "Application of Corporate Dispute Resolution to World Conflicts"- New York Law Journal
8/8/19 – "Interview on WorkplaceTV"- The Granderson Group
5/16/19 – "The Future and Development of Mediation," – London, U.K
3/20/17 – "Making Diversity Happen" – New York Law Journal
7/9/16 – "Turning Conflict to Commerce"- CEO.com
3/2/16 – "Future of ADR in Business"- McGill Journal of Dispute Resolution
11/13/15 – "A New Scarlet 'A'? Not So Fast – Law 360
4/16/15 – "A Winning Strategy: Redefine The Term" – Law 360
3/24/15 – "10 Arbitration Myths and Realities for Corporate Counsel"- Inside Counsel Magazine
10/13/14 – "In Arbitration, Judge Thyself, Not the Process"- Corporate Counsel Magazine
Quoted or Referenced in the Following:
10/18/19 – "Do Megaverdicts Show That Juries Have Become More Unpredictable?—New York Law Journal
6/17/19 – "Former General Counsels of MasterCard & 3M Create AcumenADR LLC to Serve as Arbitrators and Mediators and Offer Dispute Resolution Services" – PR Newswire
6/19/19 – "Former in-house counsel launch New York arbitrator boutique" – Global Arbitration Review (subscription)
6/17/19 – "Former MasterCard, 3M General Counsel Form New ADR Firm" – New York Law Journal, Law.com, Corporate Counsel
6/17/19 – "Former MasterCard, 3M GCs Start Dispute Resolution Venture" – Law360 (subscription)
6/19/19 – "Alternative career for two general counsel" – Global Legal Post
6/4/19 – A Conversation with Noah Hanft (CEDR-Video)
4/10/19 – "CPR Gives New Life to Arbitration" – CDR Magazine
3/18/19 – "360 Degrees of Perspective with Noah Hanft" – Kluwer Arbitration Blog
3/1/19 – "Moving the Needle on Diversity: A Conversation with Noah Hanft" – MCCA Diversity and the Bar
12/23/18 – "5 Dispute Resolution Resolutions for Business in 2019" – CPR
12/17/18 – "Jay-Z Adds Star Power to Diversity Concerns" – Law 360
5/21/18 – "Supreme Court Approves Class Action Waivers" – Society for Human Resources Management
1/29/18 – "3 Misconceptions GCs Hold About International Arbitration" – Law 360
5/26/17 – "Leading General Counsel Mull Over Mediation" – Corporate Counsel
6/15/17 – "NLJ Honors Noah Hanft As ADR Champion"- National Law Journal
8/25/16 – "Noah Hanft on What's Next in Conflict Resolution" – Levick Blog
5/31/16 – "Can Mediation Take Hold in Europe?"- GC Grapevine
HONORS AND AWARDS:
Sidney Lezak "Award of Excellence", International Academy of Mediators, 2019
National Law Journal, "ADR Champion," 2016, 2017, 2018
"Honorary Award" from International Centre for Ethno-Religious Mediation, N.Y. 2017
MasterCard Diversity Lifetime Achievement Award, Purchase, N.Y. 2014
"Equal Access to Justice" Award, Hudson Valley Legal Services, N.Y., 2014
Elected "General Counsel of the Year," Association of Corporate Counsel Awards, 2012
Selected as "Super Lawyer," Corporate Counsel Edition, 2009
"Diversity in the Legal Profession," Award from Pace University Law School, 2007
AT&T, "President's Circle Award," 1991
Education:
NYU School of Law, LL.M., 1982
Brooklyn Law School, J.D., 1976, Brooklyn Journal of International Law, Executive Editor
American University, B.A., Political Science, 1973
v1-11-11-19
Download Bio
inquiry+hanft@fedarb.com