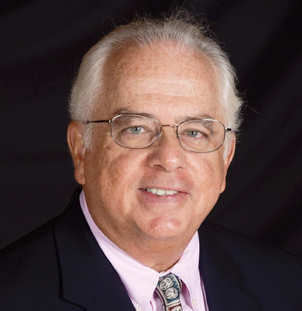 Philip Allen Lacovara, Esq.

New York, New York
Arbitrator
Philip Allen Lacovara serves as an independent commercial arbitrator in both domestic and international cases, His experience includes service as chairman/president, sole arbitrator, or tribunal/panel member in arbitrations administered by FedArb, International Chamber of Commerce, JAMS, International Centre for Dispute Resolution, American Arbitration Association, and Netherlands Arbitration Institute, as well as ad hoc arbitrations governed by Federal Arbitration Act, English Arbitration Act, etc. His arbitral experience includes telecommunications, intellectual property, insurance and re-insurance, executive employment, construction, mining, heavy equipment manufacturing, licensing and distribution, pharmaceuticals, technology, partnership dissolution, mergers & acquisitions and earn outs, financial transactions, energy supply contracts, securities underwriting, etc. Every year since 2010 he has been ranked By Chambers in Band 1 – Leading International Arbitrators.
Among other honors in his professional career, Philip in 1997 received the Charles A. Horsky Award for Outstanding Lawyering from Brennan Center for Justice at New York University School of Law. In 1975 he was awarded the Columbia University Medal for Excellence by Trustees of the University. In 2006 Chambers conferred on him the award for outstanding contribution to the legal profession.
An extensive background in academic research, teaching and lecturing, and in government service and public policy formulation, reflect the varied range of Philip's more than 40 years of high-profile legal experience. He joined Mayer Brown in 1993 as a partner and assumed his current status as senior counsel in 2004. Before coming to the firm he held two senior positions in the private sector: as Managing Director, General Counsel, and member of the Management Committee at Morgan Stanley & Co., Incorporated (1990-1993), and as Vice President and Senior Counsel for Litigation and Legal Policy at General Electric Co. (1988-1990). For a dozen years prior to that, he practiced at the Washington, DC office of a major Wall Street law firm, where he was named office partner-in-charge.
Earlier in his career, Philip held a number of significant positions in federal and New York City government. From 1973 to 1974 he was Counsel to the Special Prosecutor, Watergate Special Prosecutor's Office. Previously at the US Department of Justice in Washington, DC, he served in the Office of Solicitor General as Deputy Solicitor General and Assistant to the Solicitor General. From 1971 to 1972, with the New York City Police Department, he was Special Counsel to the Police Commissioner. Philip began in practice by serving a judicial clerkship with US Circuit Judge Harold Leventhal in the US Court of Appeals for the District of Columbia.
Admitted:
Solicitor of the Supreme Court of England and Wales, 2003
District of Columbia, 1974
Supreme Court of the United States, 1970
New York, 1967
US District Courts for the Southern, Eastern, and Northern Districts of New York
US District Court, District of Columbia
US Courts of Appeals for the First, Second, Third, Fifth, Seventh, Eighth, Ninth, Eleventh, District of Columbia, and Federal Circuits
Member, London Court of International Arbitration
Fellow, The Chartered Institute of Arbitrators (London)
Fellow, College of Commercial Arbitrators (US)
Education:
Executive Development Program, European Institute of Business Administration (INSEAD), Fontainebleau, fall 1989 • Columbia University, JD, summa cum laude, 1966; First in class each year; awarded John Ordronaux Prize as outstanding graduate; Chairman of Board of Visitors, 1991-1995 • Georgetown University, BA, magna cum laude, 1963; Pi Sigma Alpha
Languages:
English, Italian
Download Bio
inquiry+lacovara@fedarb.com