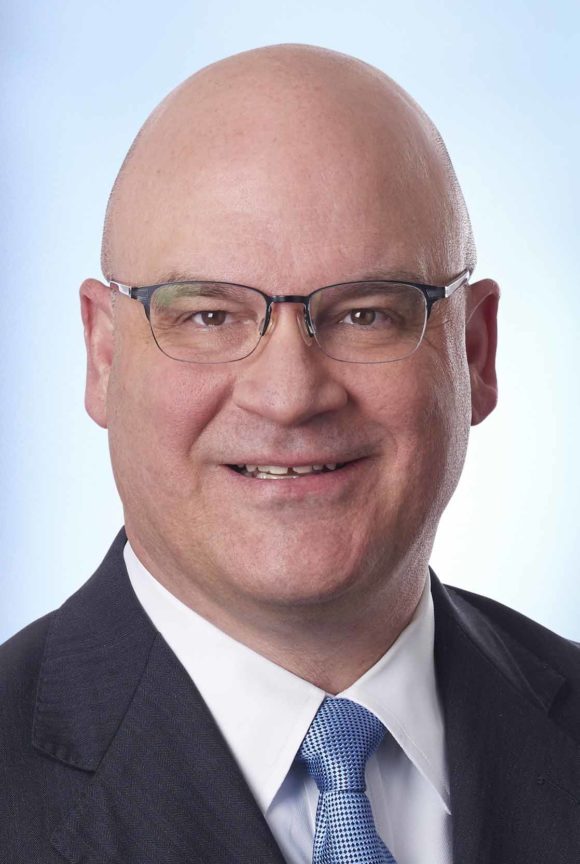 Quentin R. Wittrock, Esq.

Minneapolis, MN
Arbitrator and Mediator
Quentin Wittrock is a retired trial lawyer who represented businesses in preventing or resolving international and domestic disputes involving antitrust, franchising, dealerships, and product distribution, as well as other types of business disputes. He has coordinated and tried cases throughout the United States and for companies around the world. Since 2008, Quentin also has acted as a mediator, successfully resolving many disputes for parties.
"Quentin's experience in franchising got this case settled. He was able to get the parties to understand their downsides and risks. Excellent job."
Relevant Experience
As a court-appointed mediator, obtaining settlement of major dealership litigation in Montana involving a manufacturer, distributor, and two dealers
Two-week jury trial to seven-figure verdict in Texas federal court in 2017 for franchisor sued by more than 50 current and former franchisees
After nine-day trial in federal court, winning jury verdict in 2015 for client manufacturing company, defeating antitrust, contract, and tort claims brought by terminated distributor
International arbitrations under ICDR and ICC rules involving parties in Ukraine, the Netherlands, Italy, Cyprus, Switzerland, Guatemala, and elsewhere
Enforcing international franchisor's post-termination rights in Hawaii
Defending decisions to terminate dealers, distributors, and franchisees in California, Pennsylvania, North Carolina, Connecticut, New Jersey, Nevada, Missouri, Iowa, Wisconsin, Minnesota, and other states, in industries from machinery and equipment to apparel, furniture, pizza, and beer
Litigating claims by sales representatives for unpaid commissions and wrongful termination
Defending a franchisor in a class action antitrust challenge and subsequent arbitrations involving the franchisor's product supply and distribution practices
Arguing for and winning affirmance in the Michigan Court of Appeals and U.S. Court of Appeals for the Second and Eighth Circuits after obtaining victories in the lower courts
Using presuit negotiation and mediation to avoid or minimize cost of dispute resolution for parties
Advising numerous clients on antitrust issues in product distribution, franchising, and other areas, including advice and employee training on pricing issues and other supply practices
Publications
Antitrust Law and Economics of Product Distribution, book editor, American Bar Association, 2016
"Avoiding Antitrust Risks at Times of Distribution Change," Franchise Lawyer, 18, No. 4, Fall 2015
"Distribution Dilemmas: Avoiding Conflicts with Customers and Collusion with Competitors," article in The State of Manufacturing, 2015, and Enterprise Minnesota magazine, May 2015
"Litigation Against Competitors," Franchise Law Journal, Vol. 32, No. 3, Winter 2013
"Can American Needle Be Applied to Poke Holes in Franchise and Distribution Practices?," co-author, Distribution: The Newsletter of the Distribution and Franchising Committee, ABA Section of Antitrust Law, September 2010
"The Use of Arbitration Provisions in Contracts," co-author, Gray Plant Mooty In-House Litigator, Spring 2010
"Franchising, Arbitration, and the Future of the Class Action," co-authored with Christopher R. Drahozal, Entrepreneurial Business Law Journal, July 2009
The GPMemorandum, containing updates on franchise and distribution law developments, editor, 1997-2003 and 2007-2018
"Can Franchisors Control Franchisee Prices?" co-authored with Jeremy Johnson, Franchise Law Journal, Vol. 28, No. 4, Spring 2009
"Is There a Flight from Arbitration," co-authored with Christopher R. Drahozal, Hofstra Law Review, February 2009; featured in online edition of The Wall Street Journal, June 1, 2009
As task force cochair, authored section regarding post-term covenants not to compete, as published in "Comments of the Section of Antitrust Law, American Bar Association, Regarding Proposed Federal and State Legislation Regulating Franchising," January 7, 1999
Presentations
"The Most Interesting Franchise Law Developments of 2018," webinar December 4, 2018
"Dispute Resolution," University of Minnesota Law School Guest Lecture, October 29, 2018
"New Risks of Anti-Poaching Requirements in Franchise Agreements," webinar March 2, 2018
"Litigation Against Competitors," 50th Annual IFA Legal Symposium, Washington, D.C., May 8-9, 2017
"Is it Possible to Constrain Aggressive Pricing by Distributors Through the Internet, Without Violating Antitrust Rules?," International Distribution Institute, Turin, Italy, June 3, 2016
"Antitrust Law in Franchising and Distribution," Guest Lectures at Mitchell Hamline Law School, November 13, 2015, and January 18, 2018, and University of Minnesota Law School April 9, 2018
"Is the Price Right? From System Promotions to System Supply," IFA's 53rd Annual Convention, Las Vegas, Nevada, February 20, 2013
"Best Practices in Franchise Arbitration," webinar by American Arbitration Association University, March 24, 2015, and December 12, 2011
2011 Distribution and Franchising Update, ABA Antitrust Section Distribution and Franchising Committee, September 28, 2011
"Antitrust and Refusals to Deal," 2010 Business Law Institute, May 10, 2010
"Should There Be a Flight from Arbitration?" ABA Forum on Franchising, October 14-17, 2009
"Navigating Through Rocky Distribution Channels—Antitrust Concerns & Solutions for Product Distribution," and "Hot Spots for Distribution Litigation," Litigation Forum, September 17, 2009
"Bet the System Litigation: What are the Fundamental, System-wide Practices that Get Challenged and What Can be Done to Survive if a case is Filed?" International Franchise Association Legal Symposium, May 18, 2009
"Should Businesses Include Arbitration Clauses in Their Contracts?" 2009 Business Law Institute, May 4, 2009
"Control of Resale Prices after Leegin," 2008 Business Law Institute, April 28, 2008
"Best Practices for Working with Franchisees on Territories," International Franchise Association 48th Annual Franchise Convention, February 12, 2008
"Understanding and Managing Litigation, Arbitration, and Mediation," Employment Law Seminar, September 15, 2005
"Noncompetes in a Competitive World," Employment Law Seminar, September 26, 2003
"What is Left of the Doctrine of Good Faith and Fair Dealing?," International Franchise Association Legal Symposium, May 12-13, 2003
"Litigation as a Way of Resolving Franchise Disputes," IFA Legal Symposium, May 7-8, 2001
"In-Term and Post-Termination Covenants Against Competition," IFA Roundtable, April 29, 1999
Bar Admissions
U.S. Supreme Court
Many state and federal courts and courts of appeal across the United States
Honors and Distinctions
"Minnesota Super Lawyer," Thomson Reuters, 2014-2018
"Legal Eagle," Franchise Times, 2007-2018
"Legal Eagles Hall of Fame," Franchise Times
The International Who's Who of Franchise Lawyers
Robert E. Barnhart Humanitarian Service Award, Minnesota Chapter of Federal Bar Association, 1995
Community Involvement
Buena Vista University, Board of Trustees, 2009-present
Redeemer Lutheran Church, president, 1991-1992 and 2003-2007, vice president 2017-present
Education
University of Iowa College of Law, J.D., with high distinction, 1986
Buena Vista University, undergraduate degree majoring in mass communications, summa cum laude, 1981
[v7-31-20]
Download Bio
inquiry+wittrock@fedarb.com