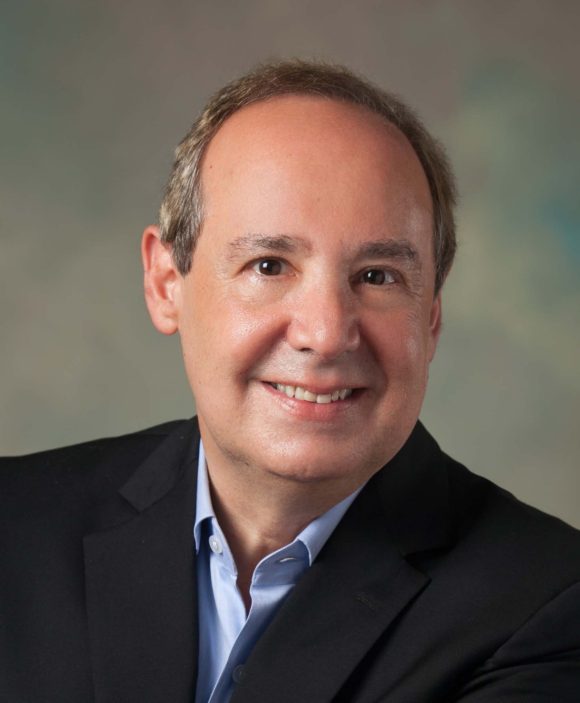 Stuart N. Brotman, Esq.
Arbitrator & Mediator
Stuart N. Brotman is an American government policymaker; tenured university professor; management consultant; lawyer; author and editorial adviser; and non-profit organization executive. He has served in four Presidential Administrations on a bipartisan basis and has taught students from 42 countries in six separate disciplines--Communications, Journalism, Business, Law, International Relations, and Public Policy.
Brotman is the Alvin and Sally Beaman Professor of Journalism and Media Law, Enterprise, and Leadership at the University of Tennessee, Knoxville. This interdisciplinary tenured position is the only one of its kind in the world.  From 2016-2022, he served as the inaugural Howard Distinguished Endowed Professor of Media Management and Law. Brotman serves on the Advisory Board of the Institute for Professional Leadership at the College of Law, as well.
Brotman served an appointed Fellow of the Woodrow Wilson Center for International Scholars in the 2019-20 academic year, focusing on digital privacy issues in its Science and Technology Innovation Program. He also served an honorary adjunct professor at the Jindal Global Law School in India.
He is an appointed arbitrator of FedArb, a nationwide ADR firm with over 100 panelists, including the largest roster of former Article III judges in the country. Brotman also serves as an appointed arbitrator and mediator at the World Intellectual Property Organization in Geneva, Switzerland, among a group of 1,500 neutrals from 70 countries.
He served two terms as an appointed member of the US Department of State Advisory Committee on International Communications and Information Policy (ACICIP), serving in an advisory capacity concerning major economic, social and legal issues and problems in international communications and information policy.
Brotman is a member of the State Bar of California; and the Bars of the Supreme Court of the United States, the U.S. Court of Appeals for the District of Columbia Circuit, and the U.S. District Court for the Eastern District of California; and the Federal Communications Bar Association.
He served as counsel to two major international law firms, Winthrop, Stimson, Putnam & Roberts, where he founded the Communications, Information and Entertainment Practice Group and practiced both in Brussels and London, and at Morrison & Foerster. Among the clients he represented in private practice were Rolls Royce, for whom he handled transnational data protection and privacy matters; Sweden Telecom, which he counseled on cellular telephone licensing negotiations in Vietnam; MCI, which he advised on the telecommunications provisions of the North American Free Trade Agreement; and Korea Telecom, which he represented during the Uruguay GATT round that led to the creation of the World Trade Organization.
Brotman served on the founding leadership team as Special Assistant to the President's principal communications policy adviser and Chief of Staff at the National Telecommunications and Information Administration (NTIA) in Washington, D.C. In this capacity, he worked closely with the White House, Congress, the FCC, FTC, the U.S. Department of Justice, other Executive branch departments and independent agencies, and the research and academic community in developing durable models for telecommunications and information convergence.
Brotman played a critical role in a range of transformative policy initiatives that have significant contemporary impact. He served as co-chair of the U.S. task force that recommended the introduction of direct broadcast satellites, and as a member of the Working Group that developed policies to support the introduction of cellular telephone service in the United States. He served as Chair of the Legal Jurisdiction Subcommittee for the President's Task Force on Electronic Postal Policy, which ultimately persuaded the Executive Branch to foster email as a competitive commercial service rather than as a government monopoly. He also was involved  in developing competitive benchmarks that were incorporated as part of the restructuring of the American telecommunications industry.
After graduating with a B.S. degree, summa cum laude, from Northwestern University, Brotman received his M.A. in communications from the University of Wisconsin-Madison and his J.D. from the University of California, Berkeley, where he served as Note and Comment Editor of the California Law Review. He also completed advanced professional training in negotiation and mediation at Harvard Law School.
He held a professorial-level faculty appointment in international telecommunications law and policy at Tufts University's Fletcher School of Law and Diplomacy. He also chaired both the International Communications Committee and International Legal Education Committee of the American Bar Association's Section of International Law and Practice.
Brotman served as Harvard Law School's first Visiting Professor of Entertainment and Media Law. He also was the first Harvard Law School faculty member to teach telecommunications law. He served as a faculty member in Harvard Law School's Institute for Global Law and Policy. Brotman also served as an annual visiting lecturer in entertainment and media law at Stanford Law School.
Brotman served as Matthew H. Fox-Century Fund Fellow in Law and Journalism at the National News Council. In that position, he worked closely with its first two Chairmen, Chief Justice Roger Traynor of the California Supreme Court and Chief Judge Stanley Fuld of the New York State Court of Appeals, in managing a complex docket of cases for deliberation by the Council as a whole.
At the Boston University School of Law, Brotman served as a member of the nation's largest intellectual property law faculty, teaching the only advanced seminar on entertainment law offered at any American law school. He served as co-director of the joint J.D./M.S. program with the Boston University College of Communication. Under appointment by the United States Library of Congress, he also served as one of 50 intellectual property experts on the Copyright Arbitration Royalty Panel that was convened to resolve disputes regarding copyright fees to be paid by cable television companies to producers of film and video programming.
Brotman is the first USA Telecommunications Eisenhower Fellow, based in Budapest, Hungary. He currently serves as an editorial board member of the Journal of Information Policy, and Journal of Media Law and Ethics, as a director of the Telecommunications Policy Research Institute, and on the Future of Privacy Forum Advisory Board. He is the first Distinguished Fellow at The Media Institute, where he also serves on its First Amendment Council.
He served on the board of the Berkeley Law Alumni Association, on the founding editorial board of the Federal Communications Law Journal, and on the editorial advisory boards of the Berkeley Technology Law Journal, the Journal of Biolaw & Business, and the Journal of Science & Technology Law. He also served on the Advisory Board of the UCLA School of Law Communications Law Program.
He is the author or editor of over 50 books (including multiple editions). They include Privacy's Perfect Storm: Digital Policy for Post-Pandemic Times; and The First Amendment Lives On. Brotman also is the author of Communications Law and Practice, the leading treatise covering domestic and international telecommunications and electronic mass media regulation, now in its 54th edition.
This treatise originally was developed in 1995. A year later, after the 1996 Telecommunications Act became law, it had to be significantly revised to reflect the dramatic new changes that had occurred. Since then, Brotman has written two updated editions every year—which is equivalent to 54 books over a 27-year time span. It continues to be utilized by generations of law students around the country, housed in leading law libraries at institutions such as Harvard, Yale, Stanford, Columbia, University of Chicago, University of Virginia, and Georgetown University. Available through LexisNexis, it has been cited widely as an authoritative source in briefs filed before federal appellate courts, including the U.S. Supreme Court. In 1998, the treatise also was added to the Vatican Library as the only American reference work on communications law His intellectual impact in the academic and policy communities has been substantial. His articles have been published in the Boston University Law Review, Cardozo Arts & Entertainment Law Review, Federal Communications Law Journal, Harvard Journal of Sports and Entertainment Law, Hastings Communications and Entertainment Law Journal, Loyola of Los Angeles Entertainment Law Review, Richmond Journal of Law and Technology, University of Michigan Journal of Law Reform, and Vanderbilt Journal of Entertainment and Technology Law.
Additionally, a number of his works have been cited in scholarly articles and books. Representative citations in legal literature include Administrative Law Journal, American University Law Review, Boston College Law Review, Communication Law and Policy, Columbia Law Review, Cornell Law Review, Duke Law Journal, Fordham Law Review, Media & Entertainment Law Journal, Harvard Journal of Law & Technology, Indiana Law Journal, Journal of Intellectual Property Law, Michigan Law Review, Minnesota Law Review, North Carolina Journal of International Law & Commercial Regulation, Rutgers Computers and Technology Law Journal, Southern California Law Review, Stanford Law & Policy Review, Syracuse Law Review, Texas Forum on Civil Liberties & Civil Rights, William & Mary Bill of Rights Journal and Yale Law & Policy Review.
Brotman is the only two-time recipient of Lifetime Achievement Awards from the Broadcast Education Association–in Law and Policy (2014) and in Scholarship (2016).
Areas of Expertise
Telecommunications, Internet, Media, Entertainment, Sports, Intellectual Property, Administrative Law, Corporate Governance
Download Bio
inquiry+brotman@fedarb.com