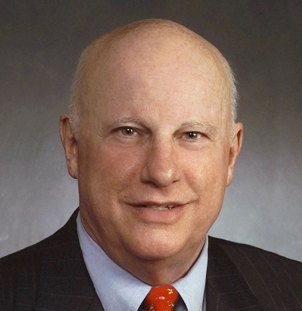 William H. Levit, Jr., Esq.

Chicago, IL - Milwaukee, WI
Arbitrator and Mediator
William Levit serves as an independent arbitrator and mediator in both domestic and international commercial disputes. He has served as chair, sole and emergency arbitrator and panel member in scores of arbitrations conducted under a wide variety of rules. Cases on which he has sat have run the gamut from antitrust and trade regulation, illegal foreign payments, product distribution and franchise law, intellectual property, licensing, technology, take or pay contracts, pharma and medical devices, mining equipment, healthcare and hospitals, financial services, insurance and reinsurance, professional liability of lawyers and accountants, law firm partnership disputes, executive compensation and terminations, mergers and acquisitions and other corporate transactions, and LLC disputes. He has had training and conducted virtual proceedings.
William Levit has served as a mediator for over 25 years in a wide variety of complex commercial disputes not dissimilar to the types of matters in which he has been an arbitrator.  He is an International Mediation Institute (The Hague) Certified Mediator ("IMI").
As an advocate he has represented clients in arbitrations under a wide variety of rules including the ICC, Iran-US Claims Tribunal, UNCITRAL, AAA, ICDR, CPR, International Arbitral Centre of the Federal Economic Chamber of Vienna, the Zürich Chamber of Commerce and other ad hoc rules and procedures.
Mr. Levit's professional career spans over 50 years.  It includes being a U.S. Foreign Service Officer, more than 4 decades as a trial lawyer based in New York City, Los Angeles and Milwaukee including as a partner in a major Wall Street law firm (Hughes Hubbard & Reed), 4 years as General Counsel of a then Fortune 250 multinational corporation as well, as 4 years as a Substitute Arbitrator on the Iran-US Claims Tribunal.  By appointment and reappointment of then Governor of Wisconsin he served over 12 years as 1 of 9 Trustees of the State of Wisconsin Investment Board.  It is one of the largest public pension plans in America with assets of over $100 billion.  By appointment of the then Chief Justice of the Wisconsin Supreme Court Bill served 6 years as the first Chair of the Board of Administrative Oversight of the Office of Lawyer Regulation, which oversees lawyer discipline in Wisconsin.  In 2002-2003 he served as President of the Seventh Circuit Bar Association.
William Levit received his BA in Asian History magna cum laude from Yale University, has an MA in International Relations from the University of California (Berkeley) and an LL.B from the Harvard Law School.  He is an active member of the Bars of California, New York and Wisconsin and is admitted to practice before the United States Supreme Court, a number of U.S. Courts of Appeal and the U.S. District Courts for the Southern and Eastern Districts of New York, Central and Northern Districts of California and Eastern and Western Districts of Wisconsin.
Mr. Levit is a Fellow of the College of Commercial Arbitrators and a Fellow (FCIArb.) and Chartered Arbitrator of the Chartered Institute of Arbitrators (London).  He is an elected member of the American Law Institute.
For many years Bill has been recognized in various publications including The Best Lawyers in America (Arbitration, International Arbitration, Mediation, Commercial Litigation and Intellectual Property Litigation); Chambers and Partners Directory of America's Leading Lawyers for Business (most recently in 2014 as Senior Statesman for Wisconsin Commercial Litigation); Who's Who in America; Who's Who in the Midwest; Who's Who in the World; and Who's Who in American Law.
He has taught International Commercial Arbitration and Mediation at universities in Vladivostok and Irkutsk, Russia; Vilnius, Lithuania and Krakow, Poland and has taught International Commercial Arbitration to government lawyers in Eastern and Southern Africa. He is a contributor to the 4th edition College of Commercial Arbitrators Guide to Best Practices in Commercial Arbitration (2017).
[u6-19-20]
Download Bio
inquiry+levit@fedarb.com