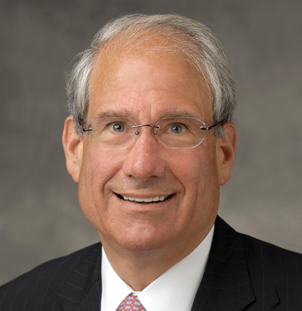 David W. Ichel, Esq.

Miami, Florida / New York, New York / Raleigh-Durham, North Carolina
Arbitrator and Mediator
David Ichel focuses on mediation and arbitration of complex commercial disputes. He retired on December 31, 2015 from Simpson Thacher & Bartlett LLP, where he litigated complex civil cases and advised corporate, association and individual clients for 37 years from 1978-2015, 29 of those years as a partner. While at Simpson Thacher, he also served as an arbitrator in various matters and as a mediator on the Southern District of New York mediation panel.
Mr. Ichel's specialized expertise includes complex commercial litigation, insurance coverage disputes, insurer insolvency, securities, corporate governance, product liability and mass torts, contract and fraud claims. In his 37 years of law practice, he has had extensive experience across a variety of industries, including the financial services and insurance industries, beer, spirits and wine industries, automobile and motorcycle industries and the pharmaceutical industry.
Ichel teaches Complex Civil Litigation at Duke Law School, where he has taught since 2011, and at University of Miami Law School.
Ichel is a member of the Panel of Distinguished Neutrals of the Institute for Conflict Prevention and Resolution (CPR) and an ARIAS-US certified Arbitrator and Mediator.
Ichel was elected a member of the American Law Institute (since 1991); the Board of Visitors of Duke Law School (2002-present; Chair 2009-2014); the Board of MFY Legal Services, Inc. (1994 to present; Chair 2000-2002) and chaired the Product Liability Committee of the New York City Bar Association (2005-2008). He served on the Executive Committee of UJA Federation– Lawyers Division from 1995-2013. He has been admitted to the bars of New York, New Jersey, Washington, DC and numerous United States District Courts, Circuit Courts of Appeal and the Supreme Court of the United States.
Ichel received his BA degree from Duke University, summa cum laude, in 1975. He received his JD from Duke Law School in 1978, where he served on the Duke Law Journal.
Download Bio