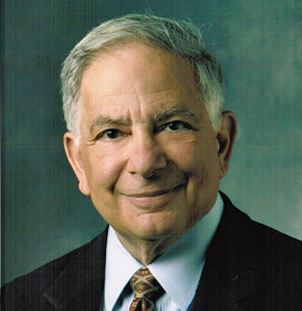 Judge Abraham D. Sofaer (Former)

U. S. District Court, Southern District of New York
Arbitrator, Mediator, Special Discovery Master, Mock Trials, Expert Opinion, Corporate Investigations
Judge Sofaer is the George P. Shultz Distinguished Scholar and Senior Fellow Emeritus at the Hoover Institution, Stanford University and specializes in arbitrating complex commercial disputes. He has extensive experience in the federal courts and as an arbitrator with major arbitration services and in ad hoc arbitrations. He has led several internal investigations of public companies and served as a member and advisor on several boards of directors. He has helped companies develop and implement litigation strategies, and has participated in many moot courts related to federal and state litigations. He continues to assist companies with commercial and litigation issues that have major international dimensions, based on his service as Legal Adviser to the U.S. Department of State, and his scholarship and teaching on legal issues at Columbia and at Stanford University, where he has taught classes on Transnational Law and U.S. Arbitration.
Litigation Experience:
1965-66: Law clerk to Judge J. Skelly Wright on the U.S. Court of Appeals, D.C. Circuit.
1966-67: Law clerk to Associate Justice William J. Brennan Jr., U.S. Supreme Court.
1967-69: Assistant U.S. Attorney, Southern District of New York. Tried twenty cases and argued five appeals in the Second Circuit Court of Appeals.
1977-79: Administrative Judge, N.Y. Department of Environmental Conservation v. General Electric, Inc. concerning the discharge of PCBs in the Hudson River. Mediated settlement.
1979-85: U.S. District Judge, Southern District of New York. Presided over hundreds of civil and criminal trials. Issued over 100 published opinions. Handled several important litigations, including Sharon v. Time Inc. (libel law) and American Home Products Corp. v. Liberty Mutual Ins. Co. (injury in fact in insurance). (See list below.)
1985-90: The Legal Adviser, U.S. Department of State. Agent for the U.S. in international arbitrations and in cases before the International Court of Justice. Principal negotiator in several international claims and settlements, including dispute over border between Egypt and Israel at Taba; deaths of Israelis at Ras Burqa; attack on USS Stark by Iraq; settlement of Letelier claim against Chile; settlement of sovereign immunity claims by Soviet Union; agreement with Soviets re US reporter Danilof. Awarded the Distinguished Service Award in 1989, the highest State Department award given to a non‐civil servant.
1990-94: Sr. Partner, Hughes, Hubbard & Reed, Washington, D.C. Handled many litigations and negotiations, including matters for Germany, WWF International, Morgan Stanley. Board counsel for Orange & Rockland Utilities, Inc. in major internal investigation. Began career as an arbitrator under auspices of leading arbitration services.
2007-Current: CoFounder and Chairman of Federal Arbitration, Inc., a dispute resolution firm with a nationwide roster of over 50 former Article III federal judges and which specializes in assisting parties resolve complicate civil litigation.
Selected Judicial Opinions:
Vargas v. Insurance Co. of No. America, 651 F.2d 838 (2d Cir. 1981)(by designation)(insurance);
Rapco Foam, Inc. v. Scientific Applications, Inc., 479 F. Supp. 1027 (S.D.N.Y. 1979) (trade secrets);
Playboy Enterprises, Inc. v. Chuckleberry Publishing, Inc., 486 F. Supp. 1191 (S.D.N.Y. 1980), aff'd, 687 F.2d 563 (2d Cir. 1982);
Anglo Eastern Bulkships Ltd. v. Ameron, Inc., 556 F. Supp. 1198 (S.D.N.Y. 1982) (product liability/admiralty);
Home Box Office, Inc. v. Directors Guild of America, Inc., 531 F. Supp., 578 (S.D.N.Y. 1982), aff'd, 708 F.2d 95 (2d Cir. 1983) (labor antitrust);
American Home Products Corp. v. Liberty Mutual Ins. Co., 565 F. Supp., 1485 (S.D.N.Y. 1983), aff'd as modified, 748 F.2d 760 (2d Cir. 1984) (insurance);
Sharon v. Time, Inc., 575 F. Supp. 1162 (S.D.N.Y. 1983) (libel);
Elyachar v. Gerel Corp., 583 F. Supp. 907 (S.D.N.Y. 1984) (gifts; trusts);
Reborn Enterprises, Inc. v. Fine Child, Inc., 590 F. Supp. 1423 (S.D.N.Y. 1984), aff'd 754 F.2d 1072 (2d Cir. N.Y. 1985) (antitrust);
Ackerman v. Oryx Communications, Inc., 609 F. Supp. 363 (S.D.N.Y. 1984), aff'd with remand, 810 F.2d 336 (2d Cir. 1987) (securities);
Frigitemp Corp. v. Bernstein, 34 B.R. 1000 (S.D.N.Y. 1983), aff'd, 753 F2d 230 (2d Cir. 1985) (bankruptcy).
Current Affiliations:
George P. Shultz Senior Fellow Emeritus, The Hoover Institution, Stanford University
Koret Foundation, Trustee
National Jazz Museum in Harlem, Founder and Honorary Vice Chairman
Arbitration Services: Federal Arbitration, Inc. Founder & Chairman; ICC; AAA; ICDR; LCIA; and other ad hoc processes.
Major Law-Related Activities:
Arbitrations. Participated as an arbitrator in over 100 major arbitrations, many as Chair or single arbitrator. Amounts at issue generally ranged from $10 million to $4 billion. Subject areas of disputes: insurance and reinsurance; mergers; license agreements; contracts; patents; fee demands; employment.
Litigations. Served as expert on NY, CA, and international law in many proceedings in US and other national court systems. Assisted litigations teams by providing advice, briefing, strategy, and moot court analysis. Handled extradition and other criminal matters.
Corporate Investigations. Led several significant corporate investigations, resulting in outcomes that avoided adverse regulatory actions. Some of these included oversight and revision of internal operations.
Scholarship. Judge Sofaer has published widely, mainly in public international law and US separation of powers issues. He prepared materials for a course in US Arbitration, and has written articles and made presentations on how to strengthen arbitration by improving both quality and economics. Among the subjects on which he has written is the issue of class actions in arbitration, and related procedures of joinder and other joint methods of adjudication. He also has MDL experience as a trial judge.
Education:
New York University School of Law, LLB, Outstanding Graduate, Editor in Chief of the Law Review.
Yeshiva College, B.A. in history magna cum laude.
U.S. Air Force (1956-59)
[v8-5-21]
Download Bio
inquiry+sofaer@fedarb.com