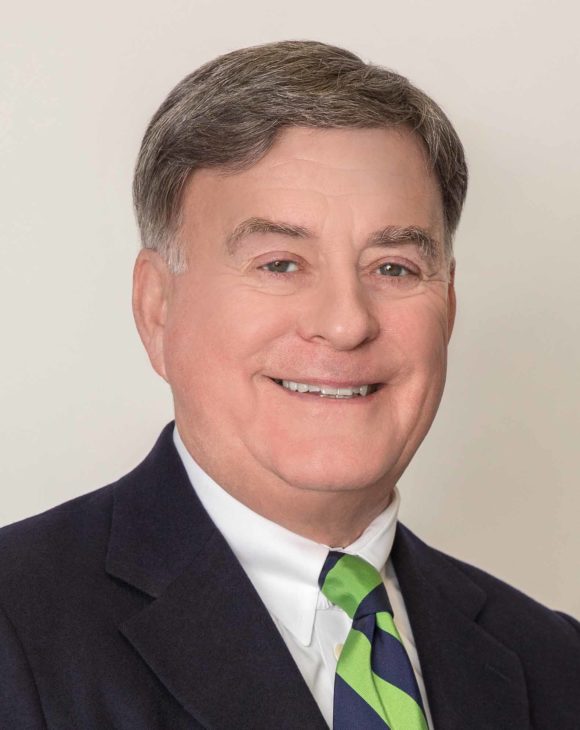 Judge Alfred J. Lechner, Jr. (Former)

U. S. District Court, NJ
Arbitrator, Mediator, Special Master, Mock Trials, Expert
Judge Alfred J. Lechner, Jr. served as United States District Judge, District of New Jersey (June 1986 to October 2001) and Superior Court Judge, State of New Jersey (January 1984 to June 1986).
During his tenure on the Federal Bench, Judge Lechner published more than 250 opinions concerning Securities, Class Action, Contract, Corporate, Intellectual Property, Product Liability and Employment law and sat by designation several times on the Court of Appeals for the Third Circuit. As an attorney, he has briefed and argued appellate matters before the Third Circuit, as well as the state supreme and appellate courts of New Jersey.
"Judge Lechner's efforts were nothing short of heroic. What impressed me the most is the effort Judge Lechner invested to make sure he completely understood the facts and law at issue. He appeared to have a complete understanding of all issues at all times. We recommend him as a mediator without reservation."
Judge Lechner has had a broad range of trial experience in complex contract disputes as well as in securities, anti-trust, intellectual property and employment and disability litigation, and has prosecuted and defended civil actions under the federal securities laws, RICO, and various state business and commercial statutes. His employment law experience includes matters concerning non-competition and non-solicitation claims, misappropriation of trade secrets and ERISA matters. He also supervised and conducted internal corporate factual investigations and compliance reviews.
Judge Lechner has extensive experience in representing pharmaceutical companies in litigation, including conducting mock trials, mock arbitration hearings, and mock appellate and motion arguments since he left the bench (the "Mock Proceedings"). He has conducted more than fifteen mock trials, at least two of which had full juries (and one of those also had a shadow jury), in addition to six mock arbitrations. Of the mock trials and mock arbitrations, about a dozen concerned patent litigation (and of those, seven or eight concerned pharmaceutical patents and licenses). Most, if not all, of the mock trials and mock arbitrations also involved mock motion practice, some more extensive than others. All of these Mock Proceedings also included consultation with counsel (including inhouse counsel) concerning legal and factual strategy, the order of argument for the proceedings as well as drafting of briefs, and evaluating witnesses.
While on the bench, Judge Lechner had more than three dozen pharmaceutical patent matters (including infringement, licensing and ANDA litigation) assigned to him, some of which were resolved by trial, some by motion practice and some by settlement. Since leaving the bench, he has also been involved as counsel in several patent trials in the Districts of New Jersey and Delaware.
Judge Lechner was Vice President, chief litigation counsel, for Tyco International (2005-6, post-scandal) where he managed class-action law-suits, securities, employment, intellectual property and general corporate litigation. He was a member of the editorial board of Securities Litigation Report (2004-2012, Thomson).
Judge Lechner has authored several articles concerning securities litigation, defense of class-action matters and related litigation topics, and is a frequent lecturer on securities class actions, complex litigation, corporate compliance, Intellectual Property, employment, and trial practice; he was a member of the National Association of Corporate Directors.
Judge Lechner Publications:
"New Defense Strategies for Class Certification Hearings: Start with Rule 1," 6 Securities Lit. Rpt. 1 (Issue 6, June 2009) (with Helena A. Lynch)
"Attorney Work Product Doctrine Applied to Tax Accrual Work Papers," 13 Wall Street Law. 16 (Issue 6, June 2009) (with Scott McLester)
"Immediate Appeal of Class Certification Decisions, Securities Litigation Report," Glasser LegalWorks, Vol. 1, No. 1 (July 2004) and Vol. 1, No. 2 (September 2004)
"Securities Law Update: Class Action Defense, Understanding the Securities Laws 2003," Practising Law Institute
Commentary, Symposium: The Second Amendment, 10 Seton Hall Const. L.J. 775 (2000)
The Drawer's Negligence: A Powerful but Underutilized Defense in Forged Check Cases, 15 Uniform Commercial Code Law Journal 291 (1983)
National Banks and State Anti-Redlining Laws: Has Congress Pre-empted the Field? 99 Banking Law Journal 388 (1982)
Judge Lechner Selected Published Opinions:
De Puy Inc. v. Biomedical Engineering Trust, 216 F.Supp.2d 358 (D.N.J. 2001)
In re Nice Systems, Ltd. Securities Litigation, 135 F.Supp.2d 551 (D.N.J. 2001)
In re Milestone Scientific Securities Litigation, 103 F.Supp.2d 425 (D.N.J. 2000)
Lucent Technologies, Inc. Securities Litigation, 194 F.R.D. 137 (D.N.J. 2000)
Rowe v. Morgan Stanley Dean Witter, 191 F.R.D. 398 (D.N.J. 1999)
In re Party City Securities Litigation, 189 F.R.D. 91 (D.N.J. 1999)
In re Nice Systems Securities Litigation, 188 F.R.D. 206 (D.N.J. 1999)
Lawrence v. Xerox Corporation, 56 F.Supp.2d 442 (D.N.J. 1999)
In re Milestone Scientific Securities Litigation, 187 F.R.D. 165 (D.N.J. 1999)
Marsellis-Warner Corp. v. Rabens, 51 F.Supp.2d 508 (D.N.J. 1999)
In re Milestone Scientific Securities Litigation, 183 F.R.D. 404 (D.N.J. 1998)
In re Mobilemedia Securities Litigation, 28 F.Supp.2d 901 (D.N.J. 1998)
Exxon Corp. v. Intern. Brotherhood of Teamsters, Chauffers, 980 F.Supp. 752 (D.N.J. 1997)
Alan A. v. Verniero, 970 F.Supp. 1153 (D.N.J. 1997)
Weiner v. Quaker Oats Co., 928 F.Supp. 1372 (D.N.J. 1996)
Public Interest Research Group v. Federal Hy. Admin., 884 F.Supp. 876 (D.N.J. 1995)
Exxon Shipping Co. v. Exxon Seamen's Union, 788 F.Supp. 829 (D.N.J. 1992)
Mediterranean Golf, Inc. v. Hirsh, 783 F.Supp. 835 (D.N.J. 1991)
CPC Intern. Inc. v. Caribe Food Distributors, 731 F.Supp. 660 (D.N.J. 1990)
Cammer v. Bloom, 711 F.Supp. 1264 (D.N.J. 1989)
Lusardi v. Xerox Corp., 118 F.R.D. 351 (D.N.J. 1987)
Stiffel Co. v. Westwood Lighting Group, 658 F.Supp. 1103 (D.N.J. 1987)
Hudson's Bay Co. v. American Legend Co-op, 651 F.Supp. 819 (D.N.J. 1986)
Bar memberships (active):
States of New York and New Jersey, D.N.J., S.D.N.Y., E.D.N.Y., 2nd Cir., 3rd Cir., U. S. Supreme Court.
Public Service:
National Collegiate Athletic Association:
Public member on the NCAA Infractions Committee (September 2002 to August 2009)
Notre Dame Law School, Law Association:
Member, Senior Advisory Board (September 2000 to date)
Professional Positions:
Editorial Board, Securities Litigation Report (Thomson) (August 2004 to 2012)
Adjunct Professor of Law, Seton Hall Law School (January 1987 to December 2001)
Speaking Engagements:
Securities Law:
Practicing Law Institute – Pleading Loss Causation in Securities Fraud Cases: What Investors, Companies, and Their Counsel Need to Know – Panelist Philadelphia (June 2004)
Practicing Law Institute – Understanding Securities Law 2003 – Panelist –Houston (November 2003)
R. Donnelley Financial – SEC "Hot Topics" Institute, Spring 2003 – Speaker – New York (June 2003)
Glasser LegalWorks – SEC Disclosure, Accounting and Enforcement Conference – Speaker – New York (May 2003)
Glasser LegalWorks – 12th Annual Litigation and Resolution of Complex Class Actions Conference – Speaker – New York (December 2002)
Practicing Law Institute – Securities Litigation – Speaker – New York (September 2000)
National Economics Research Associates, Inc. – Conference on Finance, Law & Economics – Speaker – Denver (June 1999)
London Conference on Securities Laws and Intellectual Property – Securities Litigation and Intellectual Property – Speaker – London (September 1998)
Corporate Governance:
International Association of Defense Counsel – Corporate Counsel College – Panelist – Chicago (April 2006)
30th Annual Judicial Conference – Association of the Federal Bar – Corporate Compliance Panelist – New Jersey (March 2006)
National Economics Research Associates, Inc. – Conference on Finance, Law & Economics Securities Litigation – Panelist – Aspen (July 2005)
PricewaterhouseCoopers/Glasser LegalWorks – Corporate Accountability – Panelist – London (December 2003)
Practicing Law Institute – Advanced Corporate Compliance Workshop – Speaker – San Francisco (July 2003)
Practicing Law Institute – Corporate Compliance Institute 2003 – Speaker – Chicago (May 2003)
Practicing Law Institute – Advanced Corporate Compliance Workshop – Luncheon Keynote Speaker – California (February 2002)
Intellectual Property Law:
Federal Circuit Bar Association – Fourth Bench and Bar Conference – Panelist – California (June 2002)
Federal Circuit Bar Association – 20th Anniversary Judicial Conference of the U.S. Court of Appeals for the Federal Circuit – Panelist – Washington, D.C. (April 2002)
Federal Circuit Bar Association – Patent Litigation – Panelist – West Virginia (June 2001)
American Bar Association – Intellectual Property Law – Panelist – Washington, D.C. (April 2001)
Federal Circuit Bar Association – Patent Litigation – Panelist – Lake Tahoe, California (June 2000)
Association of the Bar of the City of New York – Writing and Using Intellectual Property Opinions – Panelist (April 2000)
American Conference Institute − Litigating Patent Disputes – Claim Construction and the Evolution of Markman: The View from the Bench – Panelist – Washington, D.C. (March 2000)
Intellectual Property Owners Association – Intellectual Property Litigation − Speaker – Washington, D.C. (November 1999)
ICLE & the State Bar of Michigan – 25th Annual Intellectual Property Law Workshop – Speaker (July 1999)
National Patent Board Conference – Speaker (November 1998)
London Conference on Intellectual Property and Securities Laws – Intellectual Property and Securities Litigation – Speaker (September 1998)
American Intellectual Property Law Association – Speaker – Washington, D.C. (April 1998)
Cleveland Intellectual Property Law Association – Speaker (April 1998)
Pricewaterhouse Corporate Finance, Recovery & Disputes Management Seminar – Panelist – New York (August 1996)
Fourth Annual Pricewaterhouse Intellectual Property Conference – Panelist – Tucson, Arizona (February 1996)
Third Annual Pricewaterhouse Intellectual Property Conference – Panelist – Phoenix, Arizona (February 1995)
Employment Law:
Practicing Law Institute – Litigating Employment Discrimination Cases – Speaker – New York (June 1999)
Practicing Law Institute – Employment Law – Speaker – New York (June 1998)
Employment Law Council – 1994 Employment/Labor Law Update for Management – Panelist – New York (February 1994)
Practicing Law Institute – Employment Litigation – Lecturer – New York (April 1989)
Trial Practice:
NorthStar – The Class Action Litigation Summit – Panelist – New York (June 2005)
Glasser LegalWorks – The Class Action Fairness Act of 2005 – Panelist – New York (March 2005)
Seton Hall Law School – The Impact of Daubert – Expert Testimony – Speaker – New Jersey (October 2000)
PricewaterhouseCoopers – Legal Tech, Electronic Evidence – Speaker – New York (October 2000)
American Bar Association – Class Action Litigation – Speaker – New York (October 2000)
24th Annual Judicial Conference – Association of the Federal Bar – Experts – Panelist – New Jersey (March 2000)
1996 Federal Civil Law and Procedure Seminar – Panelist – (December 1996)
1996 Federal Criminal Law and Procedure Seminar – Panelist – New York (August 1996)
New Jersey Institute for Continuing Legal Education – Criminal Enforcement of Environmental Laws – Lecturer (September 1995)
Association of Trial Lawyers of America – The Anatomy of a Sentence – Panelist – (March 1993)
Sentencing Institute for the Third, Seventh and D.C. Circuits – Panelist – (October 1992)
New Jersey Institute for Continuing Legal Education – Federal Court Practice – Lecturer (January 1992)
Case Western Reserve University Law School Judicial Panel – Controlling Litigation Costs in Federal Court – Panelist – Cleveland (1991)
15th Annual U.S.D.C. Judicial Conference – Panelist – New Jersey (1991)
New Jersey Institute for Continuing Legal Education – Federal Court Practice – Lecturer (March 1989)
12th Annual U.S.D.C. Judicial Conference – Panelist – New Jersey (1988)
Uniform Commercial Code Law Institute – Lecturer – New Jersey (1983)
Military Speaking Engagements:
El Salvador – Expanded International Military Education and Training Program, Phase V – Lecturer (June 1997)
Romania – Expanded International Military Education and Training Program,
Phase V – Lecturer (May 1997)
Madagascar – Expanded International Military Education and Training Program, Seminar to Government Officials – Lecturer (March 1997)
Morocco – Expanded International Military Education and Training Program, Phase I Survey – Lecturer (July 1995)
Government of Namibia and U.S. Military Conference on Role of the Military in a Democracy – Human Rights, International Law and Constitutional Principles – Lecturer (April 1994)
Government of Burundi and African-American Institute Conference on Democratization and the Constitutional Role of the Military in a Democracy – Lecturer and Panelist (January to February 1993)
Military Service:
U.S. Marine Corps, LtCol (Ret.)
Education:
Xavier University, Cincinnati, Ohio, B.S.
University of Notre Dame School of Law, J.D., Law Review Editorial Board, Note and Comment Editor
[v10-2-22]
Download Bio
lechner.inquiry@fedarb.com