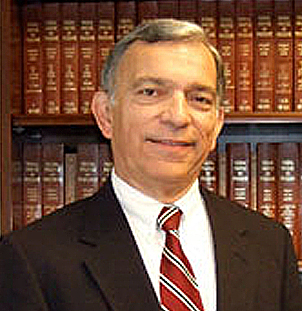 Judge Ernest C. Torres (Retired)

U.S. District Court, Rhode Island
Arbitrator & Mediator
Judge Ernest C. Torres has more than 23 years of experience as a federal trial judge; 5 years of experience as a state court trial judge and 14 years of experience in the general practice of law counseling business clients and representing both plaintiffs and defendants in civil litigation.
During his years on the federal court, Judge Ernest Torres presided over many high profile trials and hundreds of other jury and non-jury trials dealing with a wide range of legal issues in areas such as administrative law, antitrust, business and commercial matters, contracts, employment disputes, environmental law (including CERCLA cases), insurance coverage, intellectual property, medical malpractice, personal injury, product liability and securities fraud.
He also has written numerous published opinions, including several authored while sitting by invitation on the First Circuit Court of Appeals.
Lawyers have described Judge Ernest Torres as "a very bright, skilled judge" who "knows all aspects of the law" and "makes sound and fair rulings".
Since retiring in 2011, Judge Torres has been actively engaged in mediating and arbitrating a variety of civil cases and serving on mock arbitration panels. As a judge, he utilized arbitration and mediation skills by trying and deciding numerous nonjury cases and conducting settlement conferences in jury. Before that, as a practicing lawyer, Judge Torres represented clients in a number of arbitrations and countless settlement conferences and negotiations.
Judge Ernest Torres Judicial experience:
Chief Judge, U.S. District Court for the District of Rhode Island (Dec. 1, 1999-Nov. 30, 2006), responsible for administrative oversight of the court
Member of the Judicial Conference of the United States, the 26 member policy making and governing body for all federal courts (2006-2008)
Member of the Judicial Conference – Advisory Committee on Bankruptcy Rules (1999-2005)
Member of the Judicial Conference – Committee on Judicial Resources (1991-1997)
Member of the First Circuit Judicial Council (the policy making and governing body for federal courts within the First Circuit)(1991-1994; 1997-1999)
Associate Justice, Rhode Island Superior Court (1980-1985)
Judge Ernest Torres Other Professional Experience:
Adjunct Professor, Roger William University Law School (2006-2009)
Partner, Tillinghast, Collins & Graham, Providence, Rhode Island (1986-1988), concentration in business matters and civil litigation
Assistant Vice President, Aetna Life & Casualty Co. (1985-1986), responsible for developing and managing 24 staff counsel offices throughout the United States; dealing with coverage issues such as those relating to asbestos and environmental damage claims
Partner, Saunders & Torres, East Greenwich, Rhode Island (1974-1980), general practice and civil litigation
Associate, Hinckley, Allen, Salisbury & Parsons, Providence, Rhode Island (1968-1974), general practice and civil litigation
Judge Ernest Torres Governmental Experience:
Rhode Island House of Representatives (1974-1980), Deputy Minority Leader (1976-1980)
President, East Greenwich, Rhode Island, Town Council (1972-1974)
Former Director, Rhode Island Solid Waste Management Corporation
Judge Ernest Torres Education:
Dartmouth College (A.B. 1963), Major in Government, Alfred P. Sloan Scholar
Duke University School of Law (J.D. 1968), Duke University Scholarship
Federal Judicial Center – 2 two week programs on mediation
American Arbitration Association – 2 programs on arbitration best practices
Judge Ernest Torres Honorary Degrees:
Bryant University (May 17, 2007), Doctor of Humane Letters
Roger Williams University Law School (May 19, 2006), Doctor of Law
Judge Ernest Torres Civic and Charitable Activities:
Trustee, Rhode Island Foundation (2012-present)
Trustee, South County Hospital (2007-present)
Lifetime Member, Duke University School of Law Board of Visitors
Former Director, Greater Providence YMCA
Former Trustee, East Greenwich, Rhode Island Free Public Library
Download Bio
inquiry+torres@fedarb.com