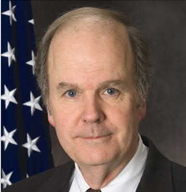 Judge Robert Bonner (Former)

U.S. District Court, Central District of California
Arbitrator
Judge Robert Bonner is both a former United States Attorney and former United States District Judge. He also has spent over half of his legal career in private law practice at two prominent law firms as a civil litigator and trial lawyer representing clients in high stakes civil litigation and representing corporations and individual in federal criminal and regulatory investigations.
In 1983, Judge Bonner was nominated to serve as the United States Attorney for the Central District of California. Before his appointment, Bonner had been a partner in Kadison, Pfaelzer, Woodard, Quinn & Rossi, a civil litigation firm in Los Angeles.
In 1988, Bonner was nominated to the United States District Court for the Central District of California. During his tenure on the bench, he presided over many trials, jury and bench, and also sat by designation on the United States Court of Appeals for the Ninth Circuit.
Judge Bonner resigned from the bench to accept an appointment as the Administrator of the Drug Enforcement Administration. In 1993, he joined Gibson, Dunn & Crutcher as a partner in its Los Angeles and Washington, D.C. offices where he specialized in complex civil litigation and white collar defense. As a trial lawyer, he has litigated cases involving high stakes contract disputes, antitrust treble damage claims, construction defects, environmental litigation, consumer class actions, fraud, insurance coverage, financial transactions, tax fraud, securities, and others.
Judge Bonner has arbitrated and mediated a wide variety of disputes, going back 15 years, including securities, antitrust, real estate, patent licensing and other intellectual property issues, real estate transactions, breaches of contract and fiduciary duty.
Judge Bonner is a Fellow of the American College of Trial Lawyers and former Chair of the California Commission on Judicial Performance.
Judge Robert Bonner Selected Cases:
Hadady Corp. v. Dean Witter Reynolds, Inc. 739 F. Supp 1392 (C.D. CA 1990) (copyright)
United States v. Graham, 731 F. Supp. 944; (C.D. Ca 1990) (sentencing)
Bloom v. Universal City Studios, 734 F. Supp 1553 (C.D. Ca 1990) (labor relations)
Judge Robert Bonner Education:
Judge Bonner earned his J.D. from Georgetown University Law Center. He received his B.A. degree magna cum laude from the University of Maryland.
Download Bio
inquiry+bonner@fedarb.com