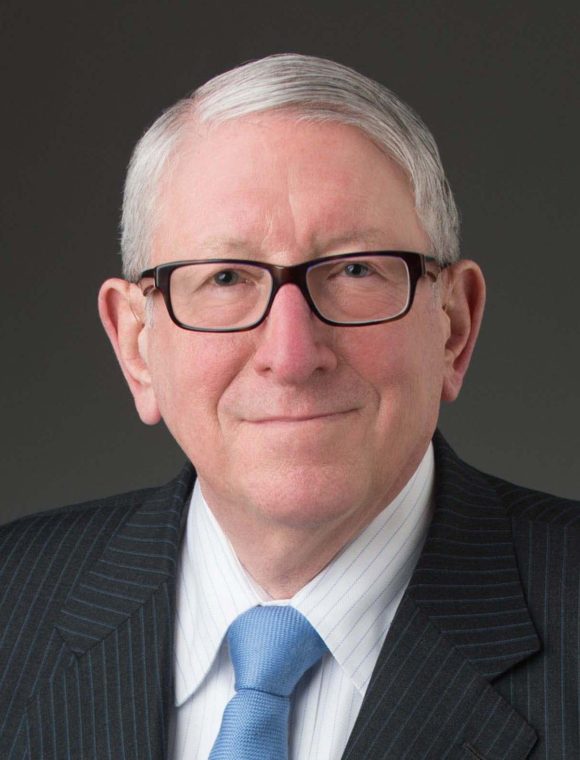 Justice Jack B. Jacobs (Former)

Delaware Supreme Court
Arbitrator & Mediator
Jack B. Jacobs served as a Justice of the Delaware Supreme Court since 2003 and as Vice Chancellor of the Delaware Court of Chancery since October 1985. Mr. Jacobs holds an undergraduate degree from the University of Chicago (B.A., 1964, Phi Beta Kappa), a law degree from Harvard University (LLB., 1967), and an LLD (Hon.) from Widener University (2011).
Mr. Jacobs has served as an Adjunct Professor of Law at the Law Schools of New York University, Columbia University, Vanderbilt University, and the University of Pennsylvania. He is a member of the American Law Institute (having formerly served as Advisor on the Restatement (Third) of Restitution and currently on the Principles of the Law of Liability Insurance and Corporate Governance Projects) and the Delaware and American Bar Associations. He also is a Life Fellow of the American Bar Foundation, and serves on the Advisory Boards of the University of Pennsylvania Institute for Law and Economics, of the Harvard Law School Program on Corporate Governance, and of the Rand Center for Corporate Ethics and Governance.
Mr. Jacobs has participated in academic symposia and continuing legal education programs related to corporate and securities law sponsored by various law schools and Continuing Legal Education organizations. He also has authored (and co-authored) numerous law review articles addressing various aspects of corporation law, mergers and acquisitions, and corporate governance.
Mr. Jacobs has also guest lectured at numerous American and foreign law schools, and has delivered (among others) the Distinguished Jurist Lecture at the University of Pennsylvania Law School (March 2002); the Regent's Lecture in Residence at the UCLA School of Law (January 2005); the Morrison & Foerster Lecture at Stanford Law School (February 2009); and was the Distinguished Visiting Jurist at the Harvard Law School Corporate Governance Program (2008). Mr. Jacobs has been an invited guest speaker at various international corporate law conferences, including Hong Kong (October 2003); Seoul, Korea (November 2004); Tokyo, Japan (November 2005 and June 2010); Stockholm, Sweden(March 2006); Amsterdam, Netherlands (April 2006); Sydney, Australia(April 2008); (Tel Aviv and Jerusalem, Israel (2008, 2012, and 2013); Oxford University (England, 2008 and 2011); Singapore, (January 2014); and Salzburg, Austria (October 2015)
Justice Jack Jacobs Notable Judicial Decisions:
In re Walt Disney Co. Derivative Litigation, 906 A.2d 27 (Del. 2006)
Saudi Basic Industries Corp. v. Mobil Yanbu Petrochemical Co., 866 A.2d 1 (Del. 2005)
Berger v. Pubco Corp., 976 A.2d 132 (Del. 2009)
CA Inc. v. AFSCME Employees Pension Plan, 953 A.2d 227 (Del. 2008)
Lambrecht v. O'Neal, 3 A.3d 277 (Del. 2010)
Gerber v. Enterprise Products Holdings, LLC, 67 A. 3d 400 (Del. 2013)
Gantler v. Stephens, 965 A.2d 695 (Del. 2009)
In re Emerging Communications, Inc. Shareholders Litigation, 2004 WL. 1305745 (Del. Ch. June 4, 2004)
In Re MAXXAM, Inc. Federated Development Shareholders Litigation

659 A.2d 760 (Del. Ch. 1995)
23 Del. J. Corp. L. 277 (Del. Ch. Apr. 4, 1998)

Arbitrium (Cayman Islands) Handels AG v. Johnston

1996 WL 12149, (Del. Ch. Jan. 5, 1996); aff'd 683 A.2d 59 (Del. 1996)
705 A.2d 225 (Del. Ch. 1997); aff'd, 720 A.2d 542 (Del. 1998)

QVC Network, Inc. v. Paramount Communications, Inc.

635 A.2d. 1245 (Del. Ch. Nov. 24, 1993); aff'd, 637 A.2d 34 (Del. 1994)

Ross Systems Corp. v. Ross

1993 WL 49778
18 Del.J.Corp.L. 1116(Del. Ch. 1993)

Technicorp Int'l II, Inc. v. Johnston

2000 WL 713750 (Del. Ch. May 3, 2000)
26 Del.J.Corp.L. 689 (Del Ch. 2001)
Download Bio
inquiry+jacobs@fedarb.com