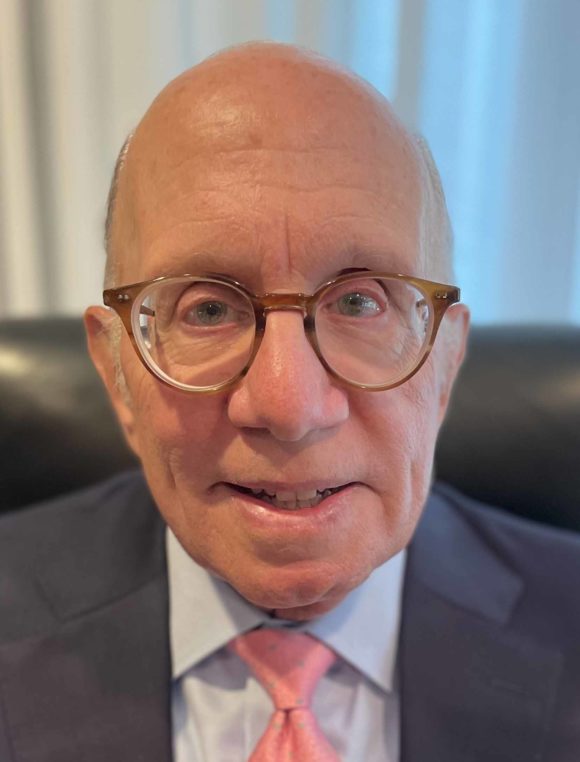 Robert J. Jossen, Esq.

New York, NY
Arbitrator, Mediator, Expert, Mock Trials, Corporate Investigations, Special Discovery Master
Robert J. Jossen is a mediator and arbitrator of complex commercial and financial disputes, including those involving securities litigation, breach of contract, attorney and accountant malpractice, partnership disagreements, copyright and trademarks and white collar issues. He was formerly a partner in the Dechert LLP Law Firm, where he was Head of Dechert's global litigation practice. Since starting his own practice Mr. Jossen's primary focus has been on dispute resolution as a neutral and consultant in many different areas of the law. He brings to his work a background of over 45 years as a highly-regarded trial lawyer with specialization in the investigation, trial and resolution of complex financial investigations and litigations. As such, Mr. Jossen is well qualified to assist parties and their counsel in resolving disputes through arbitration or mediation, or in providing assistance as a consultant in connection with related issues or investigations.
Mr. Jossen is a Fellow in the American College of Trial Lawyers, the Chartered Institute of Arbitrators, and he is a member of the New York Bar. He has taught widely on arbitration, mediation, trial practice and professional responsibility/ethics. Many of his presentations are available to be viewed on Lawline.com. He previously served as an Adjunct Professor of Law in Professional Responsibility and Ethics at Columbia University Law School and Brooklyn Law School.
He is a graduate of the College of Industrial and Labor Relations, Cornell University, and Columbia Law School.
Areas of Expertise:
Securities/Financial Services
Complex Commercial disputes
Financial and Accounting
Contracts
Copyright and Trademark
Internal Investigations
Special Committee Representations
White Collar Criminal
Employment/Labor
Bankruptcy/Restructuring
Recent Representative ADR Matters and Significant Other Experience:
Complex Commercial Disputes/Contracts:
Arbitrator in dispute among partners in a law firm
Mediator in software/contract dispute
Arbitrator in professional sports teams' dispute
Trial Counsel in international aeronautics arbitration
Bankruptcy/Restructuring:
Mediator in bankruptcy/restructuring dispute
Mediator in creditor dispute involving multiple parties
Trial Counsel in recent Puerto Rico Island bankruptcy case
Counsel in partnership disputes including valuation issues
Financial and Accounting:
Mediator in software/contract interpretation dispute
Counsel in partnership disputes involving valuation issues
Trial Counsel in the Andy Warhol art valuation dispute
Representation of accounting firm in miscellaneous professional matters
Employment/Labor:
Arbitrator in alleged discrimination case against a law firm
Arbitrator in dispute involving withdrawn partners in a law firm
Securities/Financial Services:
Counsel in defense of numerous securities class action matters
Conducted internal investigations on behalf of major public companies
Counsel to several special committees and individual Board members
Internal Investigations/Special Committee Representations:
Conducted internal investigations on behalf of major public companies
Counsel to several special committees and individual Board members
Counsel to major international law firm in connection with investigation of conduct, and subsequent criminal prosecution of, one its partners concerning fraudulent practices against one of its major clients
Head of Risk Management Committee for law firm (Swidler Berlin Shereff Friedman) and advice and counseling on numerous issues of professional responsibility
White Collar Criminal:
Counsel in numerous investigations conducted by Department of Justice, Securities and Exchange Commission and other law enforcement agencies
Representations of individuals in federal/state criminal investigations
Representation of public company subsidiary in criminal investigation and subsequent plea in federal court
Copyright and Trademark:
Trial counsel in numerous copyright and/or trademark cases, representing both plaintiffs and defendants
Co-author of Chapter on Trademark in "Business and Commercial Litigation in Federal Courts," Robert Haig, editor
Published Articles:
In Arbitration Agreements, Critical Provisions are Often Overlooked – New York Law Journal (November 26, 2012)
Personal Email at work: What Expectation of Privacy? – New York Law Journal (September 9, 2013)
UK Government Proposes New Insider Dealing Powers in the Wholsale Energy Markets – Dechert OnPoint (September 4, 2014)
How the Second Circuit Liberalized Rule 11 Sanctions Availability – New York Law Journal (August 20, 2012)
The 'Upjohn' Pitfalls of Internal Investigations – New York Law Journal (July 11, 2009)
Witness for the Defense? Prosecution Claims of 'Ongoing Investigation' Make Availability a Tricky Issue – New York Law Journal (July, 2006)
Taking a Close Look at Personal Liability of Outside Directors – New York Law Journal (August, 2005)
Pre-Trial Civility Rules — American College of Trial Lawyers/Civility and Zealous Advocacy: Building Blocks to Success, New York, NY (June 20, 2005)
Using Sarbanes-Oxley in Securities Litigation – New York Law Journal (April 23, 2003)
Working Together to Prepare the Best Defense: Recent Setbacks to the Joint Defense Agreement – New York Law Journal (August 12, 2002)
Standing Up to the Head of the Class – New York Law Journal (February 11, 2002)
Co-Author: Chapter on Trademarks in "Business and Commercial Litigation in Federal Courts," (Robert Haig, editor.)
Co-Author: Chapter on Privacy and Security in "Commercial Litigation in New York State Courts," (Robert Haig, editor.)
[v-7-18-21]
Download Bio
inquiry+jossen@fedarb.com