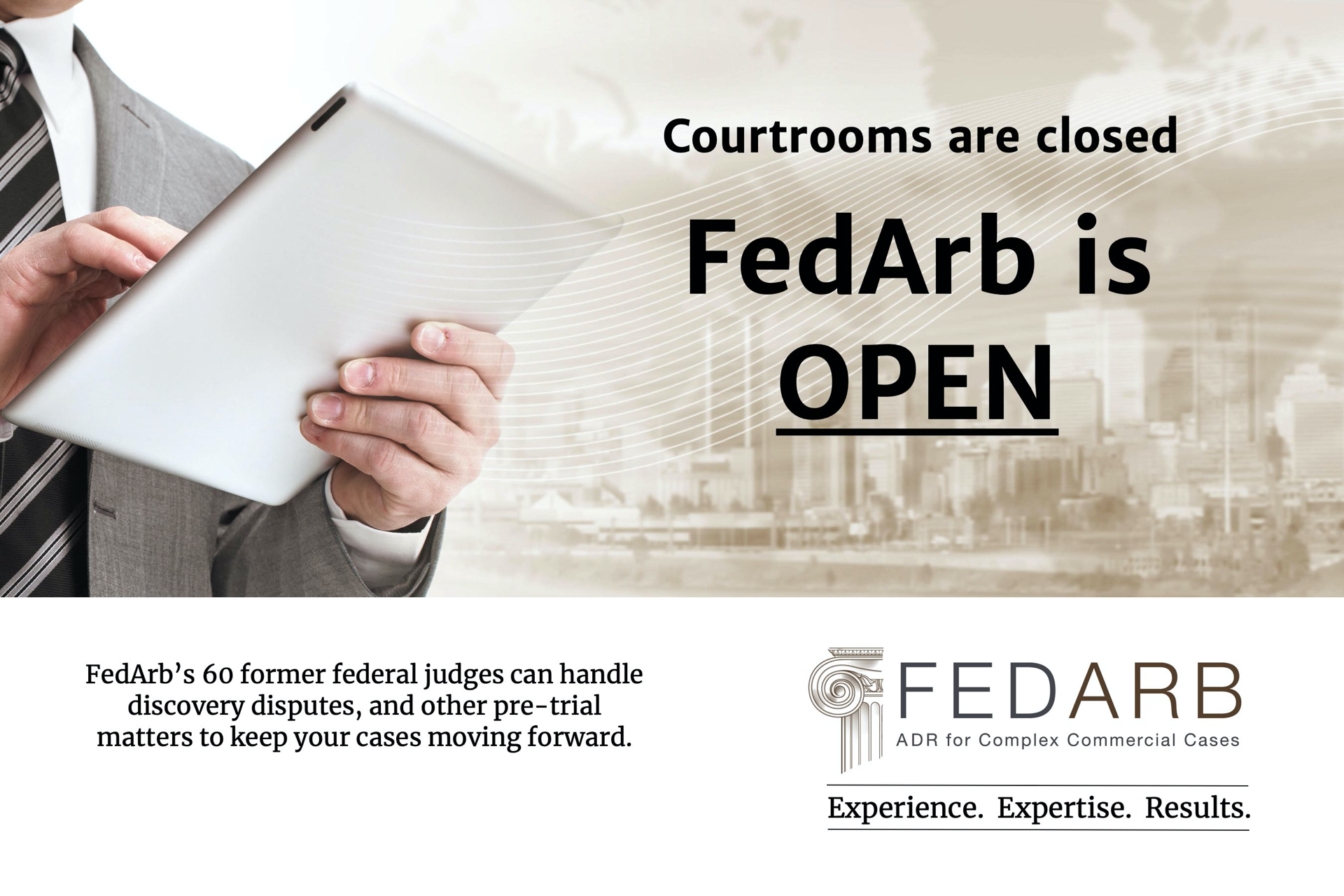 The Coronavirus pandemic is a double threat: (1) a new set of pandemic claims and (2) a judicial system that offers limited access to civil litigants as a means of prompt redress. The most prestigious law firms in the country choose FedArb to resolve their disputes. You should too.

1. Interruption of Business and Ongoing Contractual Obligations Claims.It is imperative to promptly resolve these disputes, especially between companies with ongoing business relationships or companies facing business interruption insurance issues.

1. Mediation--FedArb's experienced mediators can quickly assist the parties to settle these disputes.
2. Arbitration–Even if your dispute does not contain an arbitration clause, business partners may agree to have the matter arbitrated using FedArb's administration based on FedArb's, AAA or JAMS' rules. Parties have access to FedArb's panelists with expertise in the matter at hand.

2. Ongoing Legal Proceedings are backlogged. Limited access to courts has created significant delays. Litigants can agree to appoint one of FedArb's distinguished retired federal judges as a Special Master to decide discovery disputes, hold privilege reviews, conduct Markman Hearings and adjudicate other pre-trial matters to keep your cases moving forward.

Contact FedArb's team to discuss solutions to your COVID-19 related issues.