The Private Jury Trial of a Business Case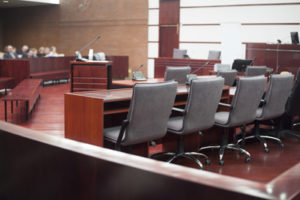 Hon. Vaughn R. Walker with co-authors David C. Wheeler and Roy J. Jimenez published an article "THE PRIVATE JURY TRIAL OF A BUSINESS CASE" about using a jury in a confidential, binding business arbitration.
Vaughn Walker, a FedArb panelist, writes about the lessons of a jury trial in the context of private arbitration, including the benefits of confidentiality, fast track scheduling and selection of the presider.
---
In 21 years as a federal district judge handling hundreds of jury trials, I became convinced that they are an excellent way to decide a broad range of cases. Criminal cases and many tort cases—turning on issues of common experience—are usually cited as paradigmatic examples. But there are others too.
---
These lessons underscore the flexibility of arbitration to expeditiously and economically resolve complex business disputes, including those involving intellectual property, construction, securities fraud, insurance and reinsurance.