The Supreme Court ends discovery for use in foreign arbitrations – or does it?

By Kennen D. Hagen and Jonathan Tompkins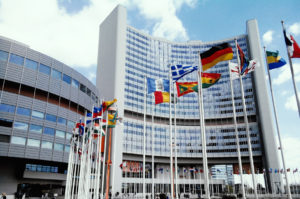 International arbitration has long been a favored form of dispute resolution because of its efficiency, finality, and other salient features. Still, many parties in arbitration find situations that demand discovery akin to that available in U.S. judicial proceedings. One federal statute—28 U.S.C. § 1782 – has been used by parties in commercial and investor-state arbitrations seated outside the United States to use U.S. district courts to obtain discovery from persons and entities located in the U.S. However, the days of freewheeling discovery under Section 1782 now appear to be over.
On June 13, 2022, the U.S. Supreme Court, in a highly anticipated decision, resolved a multi-Circuit split over whether Section 1782 applies to private foreign or international arbitrations. In a unanimous decision written by Justice Amy Coney Barrett, the Court ruled that Section 1782, which authorizes discovery "for use in a proceeding in a foreign or international tribunal," does not permit discovery for use in arbitration proceedings unless they are "governmental or intergovernmental" in nature. ZF Automotive US, Inc. v. Luxshare, Ltd., at 1. Accordingly, the Court found that neither of the two arbitration panels in the two consolidated cases before it – a private commercial arbitral tribunal operating under the rules of the German Institute of Arbitration and an ad hoc investor-state arbitral tribunal formed under a bilateral investment treaty between Lithuania and Russia and operating in accordance with the Rules of the United Nations Commission on International Trade Law ("UNCITRAL") – "fit the bill."
About FedArb
For over a decade, the leading law firms have used FedArb's panel of more than 60 former Article III federal judges and 30 distinguished neutrals to successfully mediate and arbitrate hundreds of high profile complex civil cases–typically achieving results more efficiently and cost effectively than through litigation. FedArb's panelists also work with law firms on internal investigations, mock trials and on corporate monitoring assignments. FedArb provides around-the-clock administrative services and requires its neutrals to honor the parties' deadlines, saving clients time and money.