Hon. Susan Braden Appointed to ABA Task Force on AI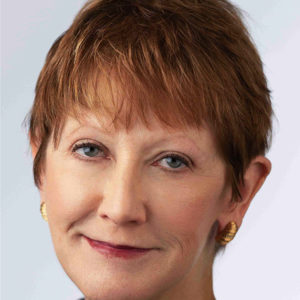 September 27, 2023 – FedArb is proud to announce that Hon. Susan Braden has been named to the Advisory Council of the American Bar Association's Law and Artificial Intelligence Task Force. As the largest lawyer and law student organization in the world, the ABA and its artificial intelligence advisors will help the legal community identify the benefits and risks of continually changing AI and machine-learning systems and capabilities.
The mission of the AI Task Force is to address the impact of AI on the legal profession and the practice of law; provide insights on developing and using AI in a trustworthy and responsible manner; and identify ways to address AI risks. The task force will focus on six critical issues: AI and the profession, AI risk management, AI and access to justice, AI governance, AI challenges – generative AI, and AI and legal education.
The AI Task Force will build upon the significant work on AI accomplished during the past several years by the ABA. It aims to identify important work and reports by government agencies, universities, think-tanks, and industry leaders and inform lawyers about how AI can affect a lawyer's ethical responsibilities, pose threats to confidential client data, and risk inadvertent waiver of attorney-client and attorney work product privileges. It also will look at how AI can increase access to justice and develop resources to make this technology understandable to lawyers and judges.
Judge Braden has served as Chair of the USPTO's Private Patent Advisory Committee on Artificial Intelligence and Technology. In addition, for three years, she served on the Board of Directors of a company, founded at Carnegie Mellon, that uses AI and proprietary software to write and manage commercial contracts for domestic and international businesses until its sale to private equity in March 2023.
About FedArb
For almost two decades, leading law firms have used FedArb's panel of more than 60 former Article III federal judges and 60 distinguished neutrals to successfully mediate and arbitrate hundreds of high profile complex civil cases, typically achieving results more efficiently and cost effectively than through litigation. FedArb's panelists also work with law firms on internal investigations, mock trials and on corporate monitoring assignments. FedArb provides around-the-clock administrative services and requires its neutrals to honor the parties' deadlines, saving clients time and money.