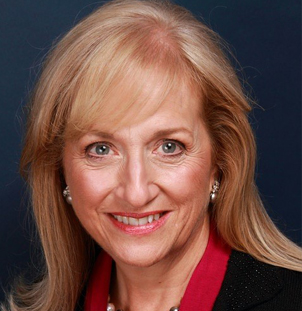 Judge Faith S. Hochberg (Retired)

U.S. District Court, New Jersey
Arbitrator & Mediator
The Honorable Faith Hochberg is a nationally recognized Federal Judge and former United States Attorney known for her broad expertise in complex corporate, patent, securities, antitrust, insurance, banking and employment litigation. Judge Hochberg retired from the bench in March, 2015. She now serves as an independent mediator and arbitrator.
Judge Faith S. Hochberg was twice nominated by President Clinton and confirmed by the Senate, first as United States Attorney and then as a United States District Judge. During her tenure on the bench, she has presided over many MDL cases and class actions involving pharmaceuticals, antitrust, insurance cases. She has presided over more than one hundred patent cases and has been invited to speak nationwide and abroad about patent litigation, trade secrets and employment law, and ADR. She has been a Patent Pilot judge and was vice chair of the Local Patent Rules Committee in the District of New Jersey. She is co-chair of the Judges Committee of the Federal Circuit Bar Association.
Prior to ascending the bench, Judge Faith Hochberg served as the United States Attorney for the District of New Jersey, and served on the Attorney General's Advisory Committee at the Department of Justice. She previously served as Deputy Assistant Secretary of the Treasury, where her responsibilities included supervision of the Office of Foreign Assets Control, Bank Secrecy Act enforcement, and leading the Treasury's international anti-money laundering initiatives. She was also responsible for oversight of the Secret Service, the Customs Service and the ATF. Earlier in her career, Judge Hochberg served as Senior Deputy Chief Counsel of the Office of Thrift Supervision, where she created and led enforcement of compliance and financial risk reforms in the banking industry, and as Special Assistant to the Chairman of the SEC.
Judge Faith Hochberg has been named the first Fellow of the Innovation Center for Law and Technology at New York Law School, in recognition of her contribution to the law of patents and technology.
She also served on the Board of the Lasker Foundation, renowned for its dedication to science and medicine. She has received an honorary degree and has been honored by the International Women's Forum; the Harvard Law School Women's Alliance; Seton Hall Law School; and numerous federal agencies.
Judge Faith Hochberg graduated from Harvard Law School with a J.D., magna cum laude, where she was an Editor of the Harvard Law Review. She graduated, summa cum laude, from Tufts University.
Judge Faith Hochberg Selected Judicial Opinions:
Magistrini v. One Hour Martinizing Dry Cleaning, 180 F. Supp. 2d 584 (D.N.J. 2002) aff'd, 68 F. App'x 356 (3d Cir. 2003).
Fuji Photo Film Co. v. Jazz Photo Corp., 249 F. Supp. 2d 434 (D.N.J. 2003) aff'd, 394 F.3d 1368 (Fed. Cir. 2005).
Ibormeith IP, LLC v. Mercedes-Benz USA, LLC, 889 F. Supp. 2d 677 (D.N.J. 2012) aff'd, 732 F.3d 1376 (Fed. Cir. 2013).
Bavendam v. Pearson Educ., Inc., No. CIV. 13-3096 FSH, 2013 WL 5530008 (D.N.J. Oct. 3, 2013).
In re Neurontin Antitrust Litig., No. 02-1390, 2009 WL 2751029 (D.N.J. Aug. 28, 2009).
Organon Inc. v. Mylan Pharm., Inc., 293 F. Supp. 2d 453 (D.N.J. 2003).
Secor View Technologies LLC v. Nissan N. Am., Inc., No. CIV. 12-3306 FSH, 2013 WL 6147788 (D.N.J. Nov. 21, 2013).
In re Gabapentin Patent Litig., 649 F. Supp. 2d 340 (D.N.J. 2009).
Beye v. Horizon Blue Cross Blue Shield of New Jersey, 568 F. Supp. 2d 556 (D.N.J. 2008).
Light v. Nat'l Union Fire Ins. Co. of Pittsburgh, P.A., No. CIV. 08-2534 (FSH), 2008 WL 5233867 (D.N.J. Dec. 12, 2008).
Doll v. Port Auth. Trans-Hudson Corp., 92 F. Supp. 2d 416 (D.N.J. 2000) aff'd, 261 F.3d 491 (3d Cir. 2001).
In re Bradley Pharm., Inc. Sec. Litig., 421 F. Supp. 2d 822 (D.N.J. 2006).
Portfolio Fin. Servicing Co. ex rel. Jacom Computer Servs. v. Sharemax.com, Inc., 334 F. Supp. 2d 620, 624 (D.N.J. 2004).
Joc, Inc. v. Exxonmobil Oil Corp., No. CIV 08-5344 (FSH), 2010 WL 1380750, at *5 (D.N.J. Apr. 1, 2010).
Dewey v. Volkswagen AG, 558 F. Supp. 2d 505 (D.N.J. 2008).
Motors Corp. v. New A.C. Chevrolet, Inc., 91 F. Supp. 2d 733 (D.N.J. 2000) aff'd, 263 F.3d 296 (3d Cir. 2001).
Jacobsen v. Katzer, 535 F.3d 1373, 1375 (Fed. Cir. 2008).
Judge Hochberg has presented at numerous events including the following:
NJIPLA Chemical Practice, 2012
Federal Circuit Bar Association Bench and Bar Conference, 2013
ChIPs Women in IP Global Summit, 2013, 2014, 2015, 2016
Federal Circuit Year in Review, 2013
Foley & Lardner IP Conference, 2013, 2016
NYU Law School Institute for Employment Law Workshop for Judges, 2013, 2014, 2015
Patent Law Institute, 2013, 2016
Federal Circuit Bar Association Regional Patent Law Program, 2013
PLI Trade Secrets, 2013, 2014
PLI Class Action Litigation, 2013
Sedona Conference, 2013 2014, 2015, 2016
8th Patent Law Institute, 2014
CLE Conference – Intellectual Property, 2014
The George Washington University Intellectual Property Symposium, 2014
Harris Martin's Mass Torts Conference, 2014
PLI Employment Law, 2014
PLI Trade Secrets Live Webcast, 2014
PLI USPTO Post Grant Patent Trials, 2014, 2015, 2016
Rocky Mountain IP & Tech Conference Judicial Panel, 2014
Stanford IP Law and the Biosciences Conference, 2014, 2016
USC IP Institute Gould Law School, University of Southern California, 2014, 2015
IPO Annual Meeting 2014, 2016
ACI Conference on Medical Device Patents, 2015
ACI Advanced Forum on Resolving & Litigating Advertising Disputes, 2015
ACI Conference Women Leaders in Insurance Defense, Claims and Compliance, 2015
AIPLA Annual Meeting, 2015, 2016
NYIPLA Patent Seminar, 2015
Women's Power Summit on Law & Leadership, 2015
NY Commercial Arbitrators, 2015
SMU Panel Dallas, 2015
Dunlop & Dunlop Lecture, 2015
Advance Conflict Waivers: How to Avoid Unpleasant Surprises, 2015
PLI Section 1983 Civil Rights Litigation, 2015
Standards & FRAND. 2015
ITC Trial Lawyers Association, 2015
NYU Roundtable: Arbitration Law and Class Actions, 2015
NYIPLA CLE Infringement Panel, 2015
FTI Win/ All Women's Event, 2015
ACI Conference on Paragraph IV Disputes, 2016
ABA Litigation Section Conference: Class Action Litigation in America, 2016
The University of Akron School of Law Conference on Patent Law, 2016
University of TexasAdvanced Patent Law Institute, 2016, 2017
The 13th Annual Patents for Financial Services Summit, 2016
Global Pound Conference, 2016
Silicon Valley Association of General Counsel Annual Meeting, 2016
Institute for Transnational Arbitration: Emergency Arbitrators and Interim Measures in International Arbitration, 2016
US IP Litigation and Licensing: Strategies for Taiwan Companies, 2016
IP Counsel Cafe, 2016
TIPS National Class Action Symposium, 2016
University of Akron Law School : 4th Annual Patent Experts Conference, 2016
Young International Arb Practitioners, 2016
CPR Banking & Financial Services Committee Presentation, 2016
University of Akron Law School: Best Practices Panel Discussion, 2016
IP Year in Review & Ethics, 2016
Standford IP Conference, 2016
ACI Biosimilars Conference, 2016
Institute for Transnational Arbitration, 2016
Consortium Women in Law, 2016
Patents for Financial Services, 2016
PLUS Conference, 2016
Naples Patent Expert Conference, 2016
Standards Essential Patents & Competition Law, London, 2016
All Hands Conference, 2016
Naples Roundtable, 2017
AIPLA Mid-Year Conference, 2017
Download Bio